Vulcan Materials hosted Rep. Carolyn Bourdeaux (D-Ga.) at its Norcross Quarry in Georgia, according to the Georgia Construction Aggregates Association (GCAA).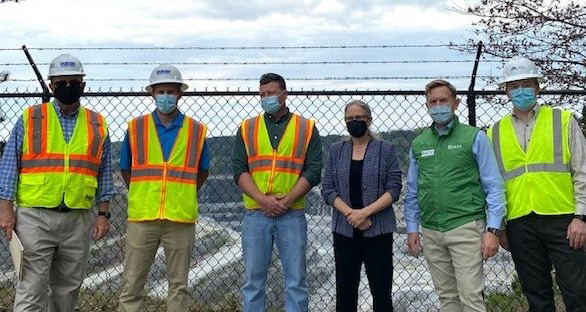 Bourdeaux and her staff, along with GCAA and Martin Marietta, were given a driving tour and overview of the facility. The group also had the opportunity to observe a blast that took place as part of the tour.
Rep. Bourdeaux serves on the important House Committee on Transportation and Infrastructure and will serve as a great advocate for the transportation and infrastructure businesses in Georgia, GCAA said.
Norcross Quarry, located at 1707 Beaver Ruin Road, in Norcross, Ga., is notable for its "Crusher Run," featuring an arduous uphill course that challenges runners from all over the United States. The 2019 event raised $45,698 for charity. The event, however, was not held in 2020, and will not be held in 2021, due to COVID concerns.