by Pierre. G. Villere
It has been interesting to watch how we have changed as a society over the course of my lifetime, and I marvel at how the standard of living for America's middle class has grown over my almost 70 years, in what I call a history of "affluence expansion."
Comparing life back then with the lifestyle and affluence of the average American Jones family (as in "keeping up with the Joneses") speaks volumes for why America's standard of living is the envy of the world.
When I was a very small boy in the mid-1950s, we lived in a neighborhood where all the families looked the same; our fathers were all hard-working veterans of World War II, steeled by the experience, and who took that steely resolve and created the booming economy of the post-war years.
Our mothers looked just like the Donna Reed character in the popular television show called "Father Knows Best" – a stay-at-home mom raising a brood of children, apron around her waist. But what was telling was the modest lifestyle of that era.
In those years, everyone had one family car. Remember, the economy was only beginning to recover from the ravages of the Great Depression and then World War II, 15 tough years of economic hardship and sacrifice. But soon the fathers all did better, and the affluence expansion continued. By the early 1960s, everyone in the neighborhood had gone from one car to two, one for each parent. And everyone thought life was good.
More Expansion. By the time I got into high school, there was more affluence expansion: one or two of my classmates had their own car. Needless to say, we were jealous, especially when the next sibling coming up in their family was also given a car. I nagged my parents incessantly, to no avail.
Of course, in addition to the cars, other signs of affluence in that era included color television sets, high-fi music systems, kitchen appliances, and the big status symbol of the time: installing three and four telephones throughout the house. The more phones you had, the better off you were.
By the late 1960s, when multiple cars were commonplace in many middle-class families, the next big affluence expansion began, one that continues today: second homes. One or two of our friends wound up with a house in the Florida Panhandle, close to my hometown of New Orleans, or in the mountains of North Carolina. Wow, we thought. Two houses.
Today the affluence in America is apparent. Many middle-class families have multiple cars, multiple electronic gadgets, state-of-the-art streaming services, and smart everything-you-can-think-of … you name it. But it appears the second home is becoming more and more important to many families with extra disposable income.
Second Homes. In February, the National Association of Homebuilders issued its NAHB/Wells Fargo Housing Market Index (HMI) survey, which reported that second homes, or homes sold to buyers who only use them as a vacation home or investment property, now account for 15% of new, single-family home sales.
Weighted by builder size utilizing the metric of single-family homes started in 2020, 65% of the builders reported that at least 5% of their homes were second homes – and the overall average was an astonishing 15%.
According to NAHB's analysis of Census Bureau data reported in a late 2020, there were 7.5 million second homes in the United States in 2018. At that time, this accounted for 5.5% of all homes in the country.
So second homes are disproportionately represented in new single-family sales compared to their share of the existing housing stock. That means most recently, better than one out of seven new homes built is a second home.
This trend is bound to continue as middle-class America becomes ever wealthier. Homebuilding is an important pull-through for aggregate production – it takes 400 tons of aggregates to construct the average modern home, according to the National Stone, Sand & Gravel Association – so this is a key trend to watch for in the markets you serve.
---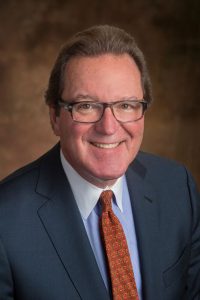 Pierre G. Villere serves as president and senior managing partner of Allen-Villere Partners, an investment banking firm with a national practice in the construction materials industry that specializes in mergers and acquisitions. He has a career spanning almost five decades, and volunteers his time to educate the industry as a regular columnist in publications and through presentations at numerous industry events. Contact Pierre via email at [email protected]. Follow him on Twitter @allenvillere.