With protected hydraulics, sensors and cables, Epiroc's new Boomer M20 is designed and built to minimize unplanned stops and maximize uptime and performance in highly demanding operations. This is the next generation in underground mining.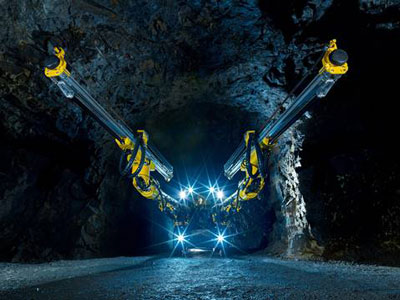 A challenging part of underground work is the everyday wear and tear on hydraulic hoses. The Boomer M20's heavy duty hoseless boom design minimizes unplanned stops for hose repairs.
"The Boomer M20 has been developed in close collaboration with key customers and is the result of extensive research and real-world testing. This is the perfect choice for mining houses and contractors that want to out-drill the competition through innovation," said Niklas Berggren, global product manager of face drilling equipment at Epiroc.
High precision and performance are ensured thanks to on-board automation features, teleremote capabilities and digital drill plans. "With digital drill plan handling, drill rounds will be longer, more precise and give far less overbreak. We have seen total cost savings of up to 25% and up to 40% productivity increase," said Berggren.
The Boomer M20 is designed with safety in mind; thanks to several features the rig secures a safe working environment for operators. Through teleremote capabilities, operators can drill from a safe distance away from hazardous areas and keep production going over shift changes.
Multi-functional joysticks allow operators to keep their eyes on the task at all times. The unique cabin is designed to give optimum visibility, and noise and vibration dampening materials keep noise level as low as 65 decibels. The safe bolting platforms are another great advantage because it prevents any operation under an unsupported rock.
Epiroc continues the charge toward electrification in underground mining with a battery-electric driveline option for the Boomer M20. This provides additional savings on health, maintenance, ventilation and cooling.
Epiroc, www.epiroc.com/boomerm20