Rock Products' Annual Survey On The Opinions, Concerns And Buying Intentions Of Producers Reveals What Is On The Industry's Collective Mind.
By Mark S. Kuhar and Josephine Patterson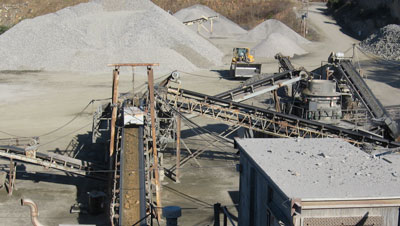 The year 2020 will forever be remembered for the COVID-19 pandemic. In fact, by the time our 2020 Benchmark Survey was complete, COVID-19 had rendered the results obsolete, and we decided not to even publish that data. Well, 2021 is a different story.
When we asked producers to respond to our survey this year, the future was looking quite different.
So who took the survey this year? We had a strong turnout of 689 respondents. A typical survey respondent was, on average, sales executive (51.02%); or a production manager, foreman or technical superintendent (26.9%.) A further breakdown indicates a major portion of the respondents identified themselves as a president, vice president, owner or senior technical engineer.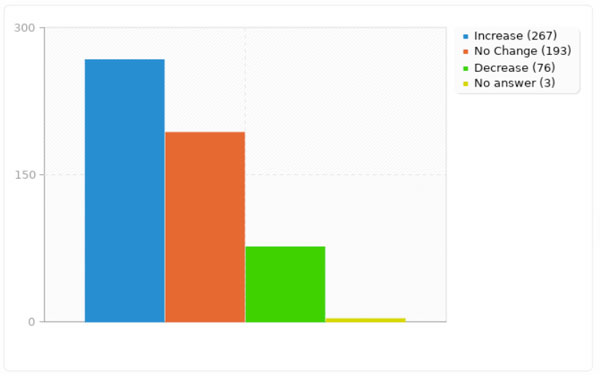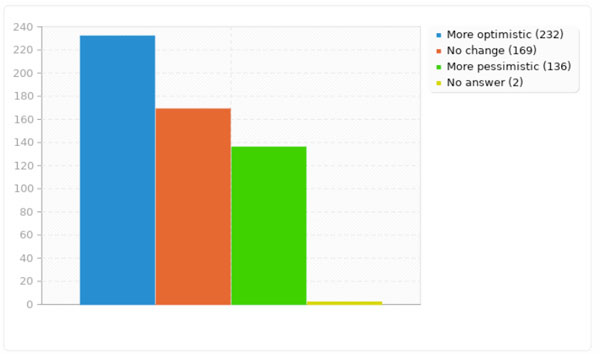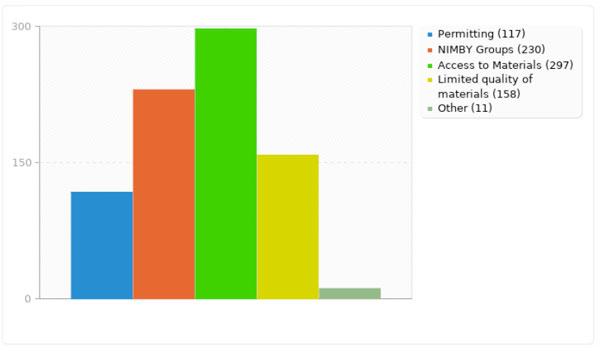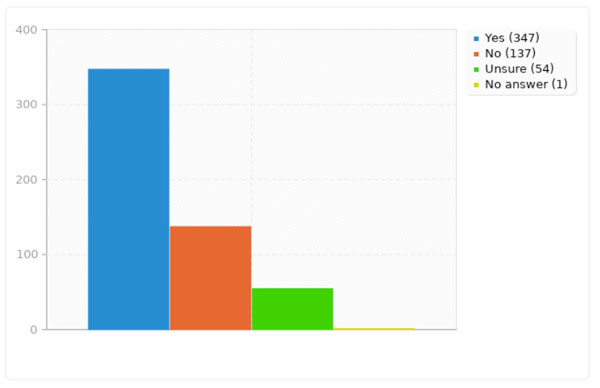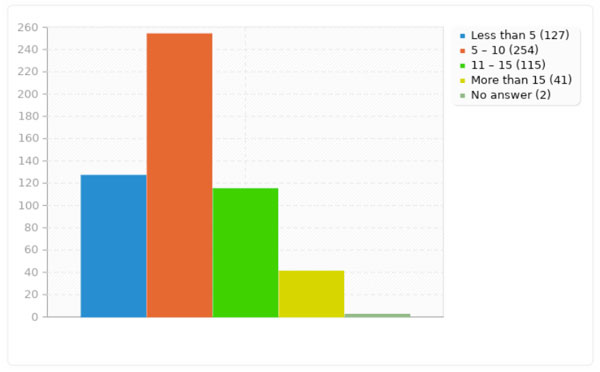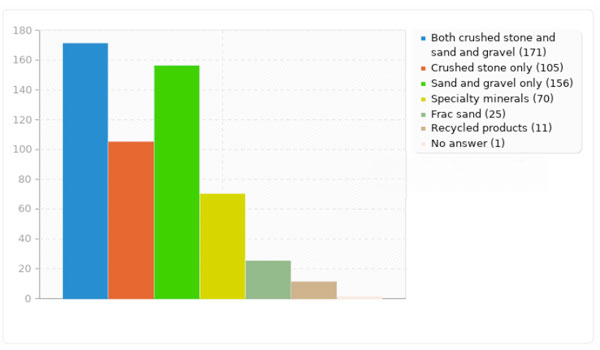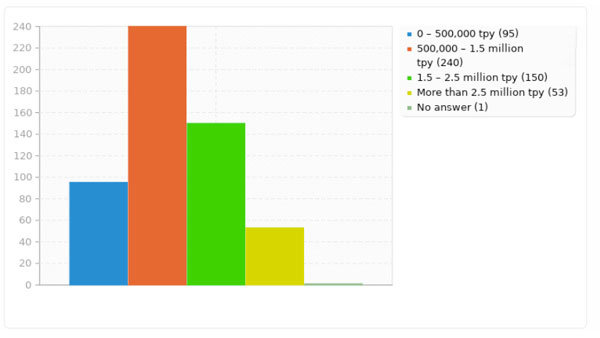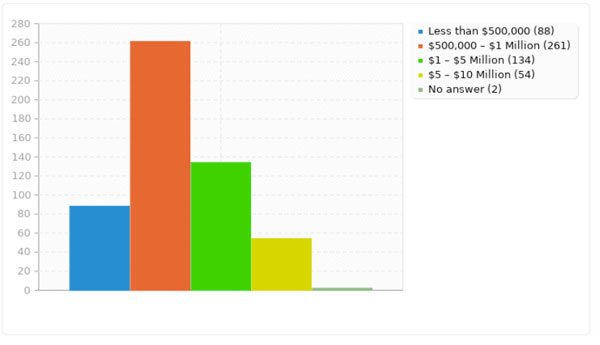 What types of operations are reflected by this year's survey respondents? Operations producing between 500,000 and 1.5 million tpy (44.53%) were highly represented, up from 40% last year. Plants producing between 1.5 and 2.5 million tpy were the next highest group (27.83%.) Plants producing up to 500,000 tpy (17.63%) followed and plants producing more than 2.5 million tpy (9.83%) brought up the rear.
The number of survey participants from producers of both crushed stone, and sand and gravel decreased this year (31.73%), down from the previous published survey (50%), but producers of crushed stone only increased (19.48%) from last survey (18%). Producers of sand and gravel only rose strongly at 28.94%, up from 10%. Producers of specialty minerals and frac sand made up more than 17.64% of respondents, also up strongly from 9%.
Geographic location was dominated by the Midwest this survey while the Southeast was right behind, followed by the Southwest and Northeast. The Plains and the Northwest round out the geographic spread with additional response coming in from Canada and Mexico.
Big Issues
When it comes to the key issues facing aggregates producers, the big "number-one" is the Construction Economy followed closely behind by COVID-19 and the National Economy. The three are of course directly related. Survey respondents also cited Transportation Funding and Trump Administration Transportation Delays as key issues.
Oddly, last survey's main concern has fallen down the list. Environmental Regulations came in below Energy Costs, but ahead of Safety Regulations and Permitting.
Liability Costs, Health Care and Labor also are notable, while quite low on the list are Credit, Equipment Capitalization and Insurance.
Producers were asked how COVID-19 will change the industry and what changes that have been put in place will remain permanent. The responses were enlightening:
Vaccinations for employees. Currently, we employ social distancing, take temperatures daily, employees wear masks and management does a lot of Zoom meetings.
We have turned to e-ticketing, and accelerated our use of automation and technology interaction with customers and agencies.
COVID has not affected our operation substantially. Being small and rural, business is close to the same as usual. We have increased cleaning/sanitizing, keep customers out of office unless absolutely necessary, and require masks when around other people. Our sales have actually increased over two-fold during 2020. If vaccines work as expected, we will return back to normal once the COVID subsides. If not, we will maintain current precautions.
It has not changed our environment other than slowing things down periodically. Texas is strong and we continue to thrive. Permanent changes: no fevers or coughs allowed to work. Social distance the best we can. Sanitize cabs of equipment post-op and pre-op.
We are a small business, established for many years, and the social distancing and sanitizing every day are what we have put into place and will continue to keep doing.
Equipment cleaning, paper processing, video meetings when feasible.
More people working remotely reducing the value of face-to-face time. More focus on automation to reduce touch points especially with the sale and ticketing functions. Increased video conferencing reducing travel requirements.
The transformation of the work force and the move to contactless transactions is likely to be permanent.
The only major changes have been within our office areas. Since our operations are above ground and outdoors, we have made appropriate changes to distancing and sanitizing work areas. For the near future we will follow all CDC Guidelines and continue informing our employees of any concerns and changes in regulations. We have implemented the use of teleconferencing options over in person meetings.
The aggregate industry has made great efforts to grasp and adapt to the new situation, new tasks and new requirements brought about by the transformation of growth mode and supply side structural reform, firmly shouldered the political and historical responsibilities of green development, and explored new ways to effectively guarantee the supply of resources and effectively protect the environment.
Equipment Capitalization
With a continued hope for a new federal infrastructure bill, producers are still spending money. Just over 49% of respondents said they will increase capital spending last year.
A large majority (48.42%) planned to spend $500,000 to $1 million. A total of 24.86% plan to spend $1 million to $5 million this year. Approximately 25% of the survey group plan to spend up to $500,000. Another 10.02% of the survey group planned to spend $5 million to $10 million, a decrease from the levels of past surveys.
And what do they plan to buy?
Equipment upgrades, 53.99%.
Mine development, 53.06%.
New equipment, 33.02%.
Technology upgrades, 30.80%.
Exploration, 25.97%.
Permitting and bonding, 23.75%.
Reclaim systems, 20.78%.
New plant construction, 20.59%.
Quality control, 14.84%.
Safety and health changes, 12.06%.
Used equipment, 11.13%.
Plant additions, 10.20%.
New mine start up, 7.05%.
Other, 0.74%.
Impacting the Industry
Respondents were asked the question, "What will impact the U.S. aggregates industry the most in the near future and how should it prepare?" Respondents touched all the bases, some good and some bad with their responses.
Hopefully there will be increased spending on infrastructure, so the aggregate industry should be prepared to meet increased demand.
I foresee excess government spending due to COVID and the "un-reignable" national debt will eventually catch up with us with civil expenditures being sacrificed. With a government hell bent on spending anything necessary for defense, we are in an unsustainable situation and a downward spiral is imminent. As companies close due to COVID and unemployment rises, tax revenue will decrease even more.
Permitting. Workforce. Raw materials. Regulations. Taxes.
Biden administration will undoubtedly change the regulatory framework that will affect environmental regulations, financial regulations and taxes. EPA and NGOs will be unencumbered and empowered by the Biden administration to affect case laws and regulations that will stifle industry.
Labor force. Need to reach out to career counselors and parents that the industry jobs are important and pay well.
Transportation funding is the most pressing issue for us. But now we are even adding onto that aid for DOTs. This is another pressing issue that is primarily due to COVID-19. Fortunately our area has seen historical lows in asphalt production over the last decade so we were already used to it and the cuts in asphalt production didn't hit us quite as hard as other areas. That's a bad thing as well because we hate having these historical lows.
Increased barriers to securing reserves resulting in logistical challenges in moving aggregates via rail, barge and ship.
Where the United States ends up with the Federal Highway Program is paramount. We need to make our voices heard in Washington.
I believe the biggest obstacle to the construction industry is going to be getting young people interested and keeping them interested in this kind of work.
It will continue to be more difficult to permit and locate aggregates near markets. Rail or water distribution will be at the forefront.
A further slowing of economic growth. Have plans in place to minimize the impact if there is a financial downturn beyond what has been seen so far. Another impact is a continued decline in qualified labor or labor in general. Producers need to continue to automate processes and equipment to be able to continue to function with lower head count if labor is not available.
The virus and we need to be aware that there are additional strains that are now popping up with different names. There also seems to be a higher possibility of catching these strains. There really doesn't seems to be any type of consensus as how to deal with them. The industry needs to continue to do the best they can with what is available to them and hope for the best.
The risk is huge, the challenge is arduous, transportation costs increase. It is recommended that each aggregates company and its employees participate in the political process. Every employee, big or small, has to work hard to make a difference and leave a legacy for the future of the aggregates industry.
From ordinary construction raw materials to the key raw materials in the development of the national economy, and maybe even a new special strategic mineral, the aggregate industry is experiencing a dream change from frog to prince.
The aggregates industry's opportunity to influence the highway construction market at the national level typically occurs every year but intensifies the year before and year of Congress reauthorizing the Federal Aid Highway Program. The next surface transportation bill will not be a typical reauthorization. With the funding crisis looming, it is incumbent on transportation stakeholders to increase the coalition of transportation supporters and build consensus around a surface transportation funding solution.
Many buyers spent a good portion of 2020 building a "war chest" of cash, preparing to weather the storm but only to end the year better off than initially expected. These well-structured balance sheets, coupled with the low-interest debt availability, create an attractive landscape for pursuing both platform and bolt-on acquisitions.
Looking Ahead
Aggregates producers are pretty confident right now that they are sitting on an acceptable amount of reserves for the foreseeable future. About 64% of respondents said they have adequate reserves, down from 80% last survey. When asked what limits their access to reserves, respondents most cited access to materials followed by NIMBY groups and permitting.
When asked to describe the attitude in the aggregates industry going into 2021, the prevailing opinion is one of cautious optimism. About 43% of producers are more optimistic, while about 31% expect no change and about 25% are more pessimistic.