A lot of people are asking the question, how is the industry expected to perform up the road? With the combination of a new infrastructure bill; a reviving post-COVID economy; and a housing market that shows no signs of letting up, you have to believe that good things are on the horizon for aggregates producers.
While U.S. Geological Survey (USGS) aggregate production data for 2020 has not yet been compiled and published to determine the true effect COVID had on the industry, USGS did publish an estimate in its just-released 2021 Mineral Commodities Summary. That estimate for 2020 was 2.418 billion metric tons (Gt), which would be a 2% to 3% decrease from 2019.
USGS Commodity Specialist Jason Willet, in his ever-evolving 1945-2030 Construction Forecast chart, sees aggregates production trending straight upward over the next decade, culminating in a return to the vaunted 3 Gt per year threshold in 2030 – a number the industry has not achieved since 2006.
Burgex Mining Consultants' recent aggregates industry forecast estimates a 5% overall drop in production in 2020 from 2019. The company said its estimate is guided by analyzing financial statements and press releases of aggregate producers and running internal models.
Pivoting to the next five years through 2025, Burgex projects an average annual production increase of about 3% year over year, with a significant jump of 6.74% in 2021 due to a recovery response to 2020. Rock Products' forecast from last year predicted only a half-percent rise in production in 2021, then that great leap forward coming in 2022.
Based on statistical analysis and time-series forecasting, Burgex analysts project that the U.S. construction aggregates industry will expand by 34% from 2020 to 2025, based on revenues, and 16% based on aggregate production.
Burgex predicts the industry will hit 3 Gt per year sooner than USGS predicts, and we can only hope that optimistic view of the industry is spot on.
If you look at reports from the publicly traded companies, they are cautiously optimistic, with production increases in the 1% to 4% range. Edward Sullivan, chief economist at the Portland Cement Association, echoes that conservative assessment, stating that cement consumption will grow by only 1% in 2021, fueled largely by residential construction.
Lots of numbers being kicked around. More or less I like what I'm hearing.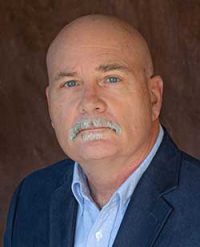 Mark S. Kuhar, editor
[email protected]
(330) 722‐4081
Twitter: @editormarkkuhar