By Pierre G. Villere
The economic metrics of 2020 are certainly one for the history books and will be studied and dissected at business schools for generations to come. It's simple: we were a powerful economic engine globally that was hitting on all eight cylinders, and the sudden shutdown of society as a result of the pandemic in mid-March hurtled us through an untraveled economic space like never before, driving us into an unemployment spike unseen in history, coupled with an economic contraction that ricocheted us into a sudden, global recession.
Now the global economy is slowly healing, and we have a new administration in Washington. Putting politics aside, Biden no doubt brings the strongest resume for his job of any president in recent memory. In his decades in the Senate, he understood public policy, and has therefore set the loftiest of goals for his administration: full employment.
Unemployment. Driving down unemployment has become the overriding economic goal of top U.S. policy makers, an imperative that will shape many of the big decisions being made in Washington in the months ahead.
The jobless rate stalled at 6.7% in November and December after a rapid descent from double-digit levels last spring. Payrolls rose slightly in January and February, but the jobless rate remained stuck in place. Just a year ago, the unemployment rate had fallen to 3.5%, a low not seen in decades, and recent pronouncement from the Federal Reserve and the new Biden administration are clear in their goal to get back there as quickly as possible.
Washington's intense focus on driving unemployment much lower marks a change in policy, and in economic thinking. The Trump administration initially set speeding up economic growth as its top goal, in contrast to the decades-long policy of the Federal Reserve to strive toward low and stable inflation.
Previous administrations have given priority to rising homeownership, reduced poverty, low taxes, balanced budgets and other economic objectives. However, the low unemployment rate achieved before the pandemic was a wake-up call for many policy makers and economists about the merits of reducing joblessness as the primary goal. It occurred without spurring the inflation that old economic theories suggested would happen.
Domestic Product. Growth in gross domestic product picked up slightly under the Trump administration, and the long expansion pushed the jobless rate to new lows before the pandemic struck. Instead of causing trouble associated in the past with an overheating economy, low unemployment created a range of benefits that broadened prosperity.
Wages rose, inequality diminished and poverty fell as businesses competed to hire scarce workers, benefiting minorities in particular. Something similar happened in the late 1990s when unemployment was low, and because of that, top policy makers now see low unemployment as an end in itself.
But how to to achieve the full-employment goal is a question that has Republicans and Democrats at odds. For example, the current debate on raising the minimum wage has given rise to a range of research that shows a higher minimum wage lifts the incomes of many households, but it also creates a disincentive for some firms to hire low-skill workers, leaving a mix of winners and losers.
The employment effects of a sharp increase in the federal minimum wage would be felt most acutely in low-wage states with an abundance of low-skill and low-wage workers, the very places low unemployment policies are meant to help.
President Biden has appointed several officials who have spent a lifetime focused on the job market, so the employment priority in his administration is obvious. But the administration's push for full employment could have unintended consequences for the aggregates industry, as it continues to face the persistent challenge of filling positions with skilled and qualified workers.
Only time will tell if the quest for full employment is a policy decision that moves our industry in the right direction.
---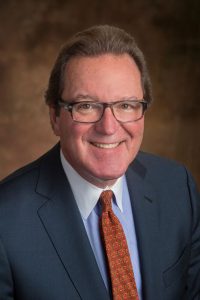 Pierre G. Villere serves as president and senior managing partner of Allen-Villere Partners, an investment banking firm with a national practice in the construction materials industry that specializes in mergers and acquisitions. He has a career spanning almost five decades, and volunteers his time to educate the industry as a regular columnist in publications and through presentations at numerous industry events. Contact Pierre via email at [email protected]. Follow him on Twitter @allenvillere.