Prepare To Mine In The Heat – Three Steps To Take Now.
By Gord Susinski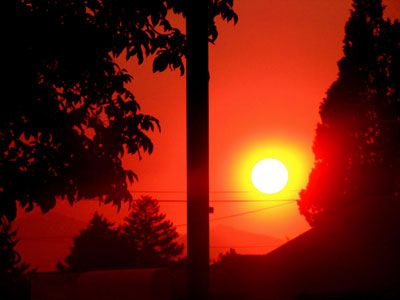 In the mining industry, equipment must perform in some of the world's toughest conditions, whether at the surface or underground. The equipment must deal with excessive loads and severe temperatures – a range from -50F to 120F is not uncommon. For these reasons alone, running a mine is a huge undertaking and the less time spent on equipment breakage or failure, the better.
But when you add in the sheer range of equipment used in an active mine from 250-ton haul trucks, to hydraulic shovels, mechanical loaders, right through to drills, bulldozers and cranes, unplanned downtime in one area can cause a significant backlog across the site, costing time and money.
When these factors are combined, it's clear there is a lot to consider. Using the preceding season to prepare for the one ahead can be incredibly valuable. Planning now for the hot summer months builds in the benefit of foresight, reduces pressure on staff, and allows for trials and testing of both product and process to be undertaken.
There are three reasons why mine operators should use this winter to reassess the product being used in their operations in preparation for an efficient summer 2021. Before exploring them, let us first address the primary challenges faced during those hot months.
A Testing Environment
Oil or grease that overheats creates several problems. First off, volatility, leading to the loss of lighter ends in the oil, which in turn can lead to increased oxidation. If oxidation levels are too high, the acidity of the oil will start to affect the wear and tear of bearings, pistons, and other smaller internal mechanical parts.
This can go unnoticed over time, with the first sign of an issue often being equipment failure. Heat also thins the oil, and if the viscosity is compromised, particularly in mining where the loads can be excessive, the oil might not be able to support the load for which it was intended.
All these result in, at best, a lack of performance meaning inefficiencies, slower outputs and greater manpower. The oil life will shorten, requiring more subsequent changes, costing downtime, time and money. In some of the bigger equipment needed in a pit, such as a haul truck, dozer or grader, any unplanned downtime can have a direct impact on the business' bottom line.
In addition, if the oil quality is compromised by getting too hot, the machine will suffer wear and tear which if unnoticed or unattended to will at worst, lead to failure.
In an open pit mine, summer temperatures are not for the faint-hearted. With no trees, no wind and no shade, there is no escape from the heat, and that's just external factors. Added to this, the equipment hauls heavy loads on inclines and new engine designs often have smaller reservoirs, so the oil doesn't have the time to let heat dissipate which results in a hot engine – a challenge which any external heat only intensifies.
Re-Evaluate Before Summer
The temperature of a working mine cannot be controlled. However, the product used in the equipment can be, and getting that right can combat many of the implications.
There are three reasons why this winter it is prudent to get a technical specialist in to do a thorough re-evaluation of the products being used.
First, across the industry, there has been a long-standing move toward consolidation of lubricants, including oil and grease. However, it's important to not underestimate the careful chemical balance of a lubricant which has been formulated for a specific purpose.
Although some products may look similar, it's very rare that they actually are. This winter challenge the status quo, as although consolidation could help save space in the store, the use of an incorrect grease or a grease that needs frequent top ups could be significantly less effective than two high-performing products.
Second, as quickly as the industry is evolving, lubricants are too. This is another reason why the industry trend toward product consolidation is becoming out of sync with modern engines.
To truly capitalize on the benefits of modern technology, including emission controls, energy efficiency and fuel economies, when the equipment evolves, so must all its component parts, including the lubricants. This enables the latest engine and lubricant technologies to work together to provide the optimum performance and efficiencies.
And finally, team efficiency. Mine operators are under pressure to avoid downtime but in the face of improved technology, to also do more with less. Based on my observations, for every three people who retire or move on, operators are often asked to replace them with just one person, to cover all their contributions.
So, efficiency among the team is just as important as ensuring an efficient plant. One benefit of reassessing the product being used is extended drain intervals. For example, seasonal changeouts are a common occurrence, where one product is used October through April, and then a summer product is swapped in. Not only is this a big use of time, but there is also risk, in terms of product handling, storage and different levels of knowledge or approach.
Lubricant technology has gathered pace and while these habits might have been in place for years, even decades, seasonal changeouts are no longer necessary, thanks to quality synthetic and all-seasons products – including lubricants that will work as well at -50F as they do at 120F.
"We have from 150-ton trucks right down to small dump trucks," said Lonny Syvret, maintenance superintendent, Agnico Eagle. "It's key to have one oil that we can put in all our equipment, for example, 0W-30 DURON, we use it in all our engines across the fleets so we don't have to change out two different types of oils so that's pretty important on the cost side."
Final Word
So, before summer comes, take a step back and use the time to re-examine if the right product is being used for your equipment and environment. Getting it wrong risks your machinery; getting it right, could have a significant positive impact on your business' bottom line.
Gord Susinski is senior technical adviser at Petro-Canada Lubricants, a HollyFrontier business.