The Sepro Blackhawk 100 Cone Crusher is a modern, hydraulically operated cone crusher designed to be simple, rugged and effective for heavy duty mining and aggregate applications.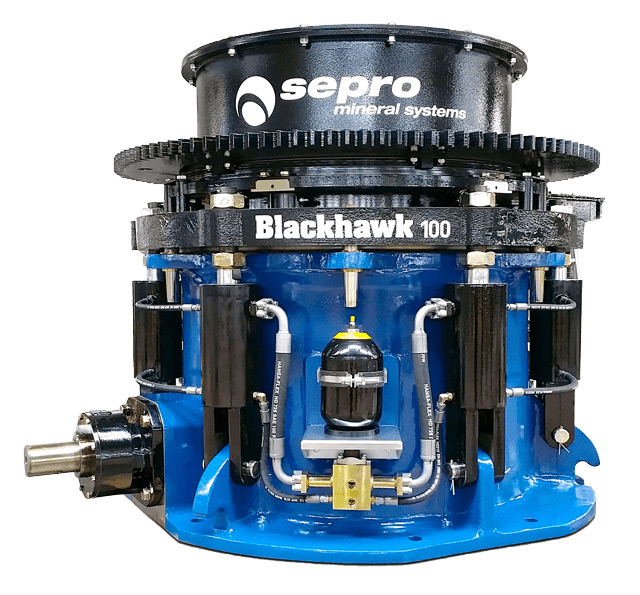 The combination of the speed and eccentric throw of the crusher provides fine crushing capability and high capacity in a very compact design.
The Blackhawk is capable of being applied as a secondary or tertiary crusher as well as a pebble crusher. It is driven directly via a flexible coupling to the electric drive motor. This arrangement eliminates the need for sheaves and v-belts, allowing for simplified operation and maintenance. A variable speed drive package is included to optimize the speed of the machine to the given liner profile, feed and production conditions.
The patent-pending lock bolt design for holding the cone liner in place eliminates the need for a torch or burning ring. Any potential for damage during liner changes is also eliminated. In the event of tramp material entering the crusher, the hydraulic cylinder allows for the release of the material. For larger material, the cylinder may be engaged to clear the chamber.
Sepro Systems, https://aggregates.seprosystems.com/equipment/cone-crusher