SafeAI, a company that retrofits heavy equipment for autonomous applications in the mining and construction industries, will receive strategic investment from Obayashi Corp., one of Japan's largest construction companies, and Foundamental, the global investor in construction and mining technology.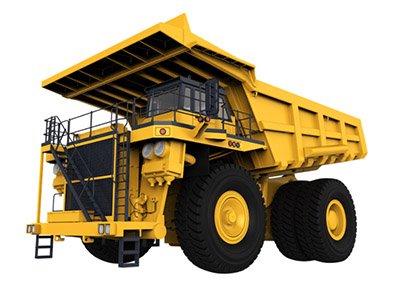 Bibhrajit Halder, founder and CEO of SafeAI, said, "We strongly believe that collaboration with the ecosystem and tighter integration across systems is the key to accelerating autonomy in mining and construction. I am very pleased to partner with Obayashi and Foundamental and greatly appreciate the support. We are excited and looking forward to a long journey into the future together."
The construction and mining industry have been facing a global labor shortage over the past decade. The recent COVID-19 outbreak only exacerbates the labor shortage and adds labor uncertainty to these two critical industrial sectors for the global economy. The ability to deploy labor-saving, productivity-increasing autonomous solutions on existing equipment already on-site offers the option for customers to immediately address these pain points without massive capital expenses.
SafeAI collaborates closely with its construction and mining customers to deploy autonomous equipment at the site to provide significant improvements in productivity, safety and efficiency. SafeAI ensures the improvement journey is holistic and not dominated only by the technology itself.
The company applies project management disciplines to define and deliver solutions. They deploy their perception, path planning, and AI algorithms alongside dozens of partnerships with drive-by-wire, lidar, camera, GPS, WiFi, LTE, security, and more.
The autonomous solutions are built on top of the company's SafeAI Framework (SAF) – a highly flexible, safety-certifiable framework that meets standards developed for the rigorous requirements of the automotive industry.
The team has experience working on all types of vehicles and equipment, from passenger cars to pickup trucks to skid steer excavators to some of the large haulage vehicles used in mining.
The company announced the upcoming launch of an autonomous construction site with a pilot program in which a Caterpillar 725 articulated dump truck will autonomously complete a vital on-site function: load-haul-dump cycles.
Adam Zobler, partner at Foundamental, said, "An open, full-stack autonomous platform proffers value to the mining and construction industry and is an inevitable evolutionary pivot. We believe SafeAI is best positioned to shepherd, accelerate and lead its evolution, correlating highly with its strong founder-market fit as off-highway autonomy demands deep technical expertise in addition to rich domain experience. We are very pleased to join Bibhrajit and the SafeAI team in their journey."
Hiroto Sato, COO and CFO at Obayashi SVVL Inc., said, "The market of autonomous solutions for existing heavy machines is an emerging business opportunity for the construction industry. Obayashi supports SafeAI not only as an investor but also as a strategic partner by providing our experience in operation at construction sites."