Syncron announced that Hitachi Industrial Equipment has selected Syncron Inventory to optimize the company's global service parts inventory.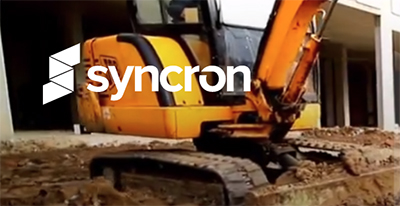 Hitachi IE is undergoing an evolution in optimizing its service parts inventory management processes to meet the changing need of its customer base. Previously beholden to disparate domestic and international inventory management systems, Hitachi IE has selected Syncron Inventory as a global platform to help the company establish more sophisticated demand forecasting and planning, to support their global service parts centralization initiatives.
"To drive service part inventory success on a global scale a streamlined approach and a proven and tested global service parts management solution are pivotal," said, Keigo Katsumata, parts division director, Service Business Unit, Hitachi IE. "We have evaluated a number of options and selected the Syncron Service Cloud for its ability to deliver a worldwide view of parts operations, easy-to-use and visibility and high-quality support. We strongly believe that Syncron Inventory will be key to helping us increase customer satisfaction, reduce lost opportunities, improve operational efficiency and exceed our short- and long-term KPIs."
In addition to improving global part visibility around the world and eliminating siloed inventory management processes in the immediate term, Syncron Inventory will allow Hitachi IE to lay the groundwork for long-term business and success. This will provide centralized data to allow the company to optimize inventory and reduce opportunity losses moving forward.
This announcement also marks the expansion of a long-standing partnership between Hitachi and Syncron, as Hitachi IE is now the third Hitachi business division alongside Hitachi High-Tech (Syncron Inventory) and Hitachi Construction Machinery (Syncron Price) to select the Syncron Service Cloud.
Syncron, www.syncron.com