By Thomas J. Roach
There have been a number of recent reports of deaths at quarries – all of people not affiliated with or working in the quarry – and they raise the issue of how you should interact with your community publics.
In August, a 19-year-old jumped into the water at a quarry in North Carolina and drowned. In September, three people were found dead when their single engine plane crashed into a water-filled quarry near Minneapolis. Also in September, a man who disappeared after being chased by police was found dead apparently from a fall in another North Carolina quarry. In October, another man fleeing police was found in 2 ft. of water in a quarry near St. Louis. And also in October, a college student who apparently jumped a fence to take a shortcut home fell and was found dead in a quarry in South Carolina.
The quarry operations were in no way responsible for these deaths, and the quarries were only peripherally involved in the news reporting they generated. While one might feel relieved about not being part of the news stories, it is sometimes incumbent on organizations that have incidental involvement in tragic situations to speak up and put themselves in the story.
Three responses seem called for in these situations. These might be expressed in a media release or a letter to the editor or just a statement from management.
First
First and most important is an expression of concern for those who died and for the people close to them. A statement from the quarry might say something like, "Our quarry operation is concerned about the safety of our workers and the community. We have regular safety training and inspections for our staff, and trespassing and danger warning signs and fences are installed for the safety of our neighbors. It is with sadness that we learned of the tragic accident that occurred yesterday on our property…"
In most cases, the media release or statement might go on to say that the staff at the quarry extends its deepest regrets to the family and friends of the victim or victims.
Second
The second point should be a reminder of the dangers of trespassing on quarry property and an iteration of precautions that are in place to prevent accidents.
Third
And third, the response might shift into an accounting of contributions the quarry is making to the community. It could conclude saying, "We welcome members of the community to visit our facilities on our scheduled tour days when we will equip them with protective hardhats and goggles, and guide them on an informative and safe tour and introduce them to our family of workers."
In the long run, it is important for all businesses to be seen as caring and contributing members of the business community. The goodwill generated in times when there is no conflict carries over and helps insulate the organization in times when it needs cooperation and understanding from neighbors, other businesses and local officials.
These incidents reiterate an impression of quarries as remote and dangerous places. While this impression can be accurate, it is not the whole picture. Quarries are dangerous, and we make them remote by constructing berms and fences to protect the public, but that isn't the whole story.
Quarry operations are also teams of coworkers with specialized skills who produce products that help build the communities surrounding them. They support the local economy, and they contribute to local charitable projects by donating their time and resources to community projects.
Whenever something tragic occurs, it is important that the community is reminded that quarries are not a threat; they are an integral part of the community.
---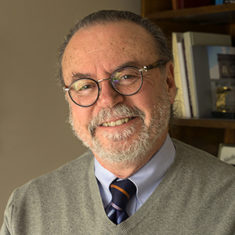 Thomas J. Roach Ph.D., has 30 years experience in communication as a journalist, media coordinator, communication director and consultant. He has taught at Purdue University Northwest since 1987, and is the author of "An Interviewing Rhetoric." He can be reached at [email protected].