By Steve Schumacher
Social distancing, budgets and numerous other variables have slowed down or stopped training employees in a face-to-face manner. A lot of training has moved to web-based formats like Zoom. As a leader, it is important for you to understand that traditional training should only be delivered if the information shared is new for the employees involved.
If you are having difficulty getting your employees to implement the training they participated in, it is not a training problem. It is an accountability and follow-up problem. It would shock you to know how many dollars have been spent on re-training people on skills they already know.
In reality, traditional training only accounts for 20-25% of on-the-job performance. What happens when the employee leaves the classroom accounts for 80-85% of on-the-job performance.
The one thing all training participants have in common is that they will need to put the skills learned into practice on the job. As a leader, your role in making training stick is not much different than it was prior to the pandemic. You must prep the employee for training, follow-up with the employee when they finish the training, and coach the employee to maximum performance.
Now that the pandemic and social distancing have eliminated face-to-face training, you must find another way to get the new information to your employees. Zoom and other web-based formats can be effective in getting information into the hands of employees, but they will not get employees to high performance.
As a leader, your emphasis with people going through training should always be following-up with them after the training and coaching them until the training turns into good performance. With no more face-to-face training where employees can practice and get feedback, you must increase your emphasis on working with the newly trained employee in person.
Do a training needs assessment. With limited staff, budget and opportunities to do training, you should do an assessment of what exactly your employees need, in terms of training. Your HR department may not be able to assist much these days, so you may need to do an ad hoc assessment yourself. Not the best, but better than nothing.
Find the best training delivery method. Erase classroom training from your options. Even if safety precautions are in place, trainees will have safety on their minds and will not be totally engaged in the learning. There is a lot of web delivery available for many training topics. Remember, a highly rated in-person instructor may not be capable of online training delivery. Before you pay for an online instructor, watch videos of their online training delivery prior to signing a contract with them. Webinars, podcasts, and video can be effective in delivering information also. Do not get hung up on a lack of training available because of the pandemic. Make the best of what is available and be better prepared to follow-up on the training.
Utilize your high performers. The final stage of learning is being able to train others. A crisis is a perfect opportunity to put your high performers in situations to train others. If there was even the smallest gap in the high performers' understanding of a topic, being put in the position to train others will help close that gap. Have them deliver the training coach others until the new skills are locked in.
Put your primary emphasis on coaching. When an employee comes back to work after training, the first week is crucial for them to recall what they learned. Consider meeting with the employee right away to discuss what they learned in the training and how they will implement the new skills on the job. Set a follow-up schedule with them with the objective of having them get to the point where they could teach the new skills to another employee. One of your biggest challenges will be constantly showing the employee how to do the new skill. Making errors is a learning tool, accept it.
Regardless of what is happening in your organization and the world, it is your job to turn training into on-the-job skills. With the current crisis, more of your individual time is required. This time is a good investment in the future success of your employees.
---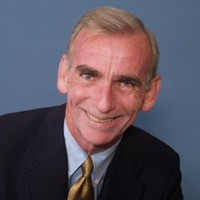 Steve Schumacher is a management consultant, trainer and public speaker with more than 25 years of experience in numerous industries throughout North America, including aggregates operations. He can be reached at [email protected].