By Therese Dunphy
Community relations begins with community, and that's a philosophy that resonates with Clarksville, Tenn.-based Winn Materials, a subsidiary of StonePoint Materials. The operation's staff has been active in its local community doing everything from sponsoring a hot air balloon to chairing the state environmental council to hosting a member of the U.S. House of Representatives at its site.
When Jason Waddell, general manager, joined the company in 2019, he came from a background of working for large producers and inquired about outreach activities. He quickly learned that the small company plays an oversized role in its community.
"As soon as I asked the question, my sales guy just dropped a whole folder on my desk," he recalled, noting that Ben Walker, sales manager; Lewis Murphy, operations manager; and Sean Cotham, vice president of the Kentucky/Tennessee region, spearhead many of the operation's activities. "Ben and Lewis were doing it because they live here," Waddell added. "Their kids go to school here, and they go to church here."
As he saw pictures of numerous Little League teams the operation has sponsored adorning the scale house walls, he asked about the budget for community relations. Waddell learned there wasn't a formal line item for the donations. "I'm responsible for the P&L, so I called StonePoint where CEO Colin Oerton and COO Perry Donahoo were quite supportive," he says. "Perry told me there was a budget, but, 'If it's right, it's right. Just make it happen.' I thought that was pretty nice."
Working with the Police
One of Winn Materials' more unique programs is a partnership with the Clarksville Police Department, which utilizes the site to set up pipe bombs and educate new police recruits about the effects of an explosion. Both the police department and the Montgomery County Sheriff's Department visit the site for the demonstrations.
The day of such an event, the operation closes in the late afternoon, and the floor is cleared of any boulders before the police set the pipe bomb on the quarry floor. All participants wear personal protective equipment and watch from a lift far away as the bomb is triggered by a Bluetooth device.
The police team then cleans up debris, ensuring a safe start to the next workday. "They are probably more aware of safety measures than we are, and that's saying something," Waddell said. "It's a neat partnership."
Partnering with Schools
The Clarksville Quarry also works with two local elementary schools as a Partner in Education. Through that relationship, it donates materials for baseball and softball fields and sponsors an end-of-year teacher luncheon. Waddell and Walker both go to the school and spend time reading with second and third grade students.
Other school-related activities include a materials donation for a Boy Scout project that created a walkway at a local preschool and field trips for local students and their parents. "The parents are always curious to learn about what we do," he said, noting he enjoys sharing information about the industry.
Teaching the next generation is near and dear to Waddell's heart. "As a parent, I want my kids to see I'm passionate about the industry, but if they see I'm happy about it, maybe they will also want to be in it. This industry gives so much back to the communities it is in. I want them to see the positives just like I do."
Telling its Story
After seeing how deeply embedded in the community the operation is, Waddell suggested submitting an application for the National Stone, Sand & Gravel Association's (NSSGA) Community Relations Awards program. "I was really excited to do it because the operation was already doing all these things," Waddell said. "As a small, independent producer, they're doing everything right. I just put it into a document and submitted it.'" The awards committee agreed: Winn Materials was selected as a Bronze Community Relations Award recipient.
---
Good Neighbor: Winn Materials.
Beneficiary: Various groups in Clarksville, Tenn.
Recognition: NSSGA Bronze Community Relations Award.
---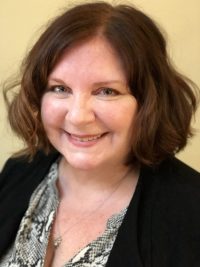 Therese Dunphy has covered the aggregates industry for nearly 30 years, while also serving multiple roles as a public official. As the owner of Stone Age Communications, she provides communications consulting services to help aggregate producers build stronger relationships within the communities they serve. She can be reached at [email protected].