Rock Products Presents The 2020 Quarry And Aggregates (Q&A) Forum: Industry Thought Leaders Open Up About COVID-19, The Aggregates Industry Business Climate And More.
By Mark S. Kuhar and Josephine Patterson
Participants
Russ Burns, sales director, Terex MPS
Evan Clarke, vice president of sales, Kleemann
Todd Courtney, sales manager – construction and partners, Epiroc USA
Darren Eastwood, USA business development director, CDE
Sam Palombo, general manager – comminution (NAM), Weir Minerals
John Garrison, vice president of sales, Superior Industries
Jennifer Hise-Trujillo, vice president, CEMCO
Jason Hurdis, global market professional, Caterpillar
Doug Kershaw, vice president, BKT
Mark Krause, managing director – North America, McLanahan Corp.
Matthew Lepp, heavy industry drive specialist, VDG
Vinnie Rocco, EVP of operations, AMCAST
Trey Rollins, director of marketing, Polydeck
---
It has been a very interesting year. So how's business? How has COVID-19 impacted what you do and how you do it?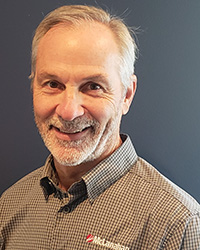 MARK KRAUSE: 2020 started out very strong going into ConExpo-Con/Agg. Things quieted for a bit, in May and June, but orders kept coming in. Then in July we hit a stretch where it seemed like there was nothing coming. I believe this was a relatively normal summer slowdown coupled with the uncertainty of COVID. August and September saw us regain strength and orders. We have not seen the larger systems this year, but plenty of component buying has occurred. With all of the uncertainty – who wins the election, will we get an infrastructure bill, when will we have a vaccine, will states have money to spend on infrastructure – I expect 2021 to be much like 2020. I do think there is a good shot that the second half of 2021 should see some more robust buying, but that is dependent upon the items previously mentioned becoming clearer. Forecasting for 2021 will be difficult.
DARREN EASTWOOD: Despite the challenges, this year has given us new perspective for how we can better engage and support customers and the industry in this "new world." In recent months CDE has worked hard to service and support our customer base in the best & safest way, remotely or physically where possible. Although Q2 was a slower period in terms of activities, Q3 has showed major improvements and we feel we were up to speed again delivering new plants with some major new installations coming for the North America market. We are looking forward to what the new year has to offer and our continuing expansion in North America as 2020 brought us many new customers even when face-to-face interactions weren't possible. We are very positive about 2021, to promote our latest solutions for the aggregates industry in the United States, providing equipment specifically tailored for our customers' requirements. As our solutions contribute to a circular economy, our focus is to support the development of the aggregates industry activities while creating a new world of resources. CDE will be working toward a more sustainable approach, helping to deliver projects that can transform materials seen as "waste" to valuable final products and re-use process water in the systems. These will ultimately reduce the extraction of virgin materials and the use of water, since it is such a limited resource in some areas.
JOHN GARRISON: Throughout this challenging year, the Superior Industries team remains resilient. We're focused on customer and dealer relationships – and we continue to supply the solutions, service and parts support they need – while staying safe in the process. We've adapted to new ways of working in our manufacturing facilities, offices and remotely – and like everyone else, we've held more Zoom calls than ever before. Despite the chaos caused by COVID-19, and recent ups and downs in capital equipment sales, we continue to see steady activity in various markets. For example, cost-efficient, flexible modular plant systems are seeing considerable popularity in the market; while producers are placing larger plant projects on hold in some cases. Fortunately, Superior's engineering and manufacturing teams are working hard; and our 'Rock Face to Load Out' capabilities provide a valuable, turnkey, single source for the producer. Plus, our complete product range has allowed us to expand our dealer network in 2020, keeping processing solutions and ongoing service and parts support closer to the customer.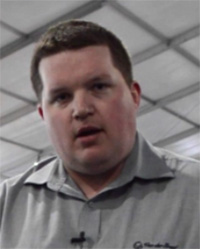 MATTHEW LEPP: VDG has maintained steady business through the pandemic. As we have brought most processes in-house, our reliance on supply-chains is limited, allowing us to maintain production with minimal supply disturbances. The changing sales dynamic – namely the reduced acceptance of in-person meetings – has led to shift to virtual meetings and seminars to maintain and grown relationships. Through all of this, VDG is poised to return to business-as-usual as soon as that change is possible.
RUSS BURNS: This year has presented many obstacles and we've seen some unprecedented changes to our business and daily lives due to the virus. We've taken many steps for the safety of our teams and continue to evaluate new ways to improve on existing safety measures. We've implemented a host of new protocols and procedures in our manufacturing facilities and our offices to reduce the risk of exposure and keep our team members safe. This has impacted the way we go about our day to day business in the same ways it likely has everyone. We have seen supply chain issues as some partners have had more drastic impacts on production and plant shutdowns due to COVID-19, but we have worked closely with them alongside our procurement teams to minimize delays and shortages. Despite these ongoing challenges, we've continued to focus on our customers and distribution partners to minimize the impacts and deliver our commitments on time and with the quality they expect from our products. Although the market on capital equipment is certainly down, we've maintained a steady backlog in 2020 and have seen moderate growth in our aftermarket business. Election years can be a challenge, and it appears that this year is no different. The common seasonality we generally see seems to have shifted slightly as well. We had some stronger months this year during traditionally slower periods of summer. The true test will be how the market responds as we get closer to the election and beyond.
TREY ROLLINS: Thankfully, we have not seen a dramatic hit to our overall business. Our Energy Sector has experienced the biggest challenges throughout 2020. As with others, our inability to visit customers in person has presented challenges, but we have quickly embraced online meetings and developed educational webinars to highlight who we are and the products we offer to current and potential customers. Additionally, we have invested in reducing our lead times by focusing on process optimization and order management instead of cutting costs. Our position as a cash-based company provides a huge benefit to us and our customers during times of uncertainty as we are able to invest when others need to cut.
JENNIFER HISE-TRUJILLO: It has been a very interesting year. We entered 2020 strong – January and February were positive months, with an indicated potential of excellent possibilities for the remainder of the first quarter and leading into the second quarter. We were an exhibitor at the ConExpo-Con/Agg show in March, so as of March 12, we definitely had more details being shared regarding how individual states and our country went on lockdown. With our customer base being included in essential services, CEMCO has remained open for manufacturing and supporting our product line. We are thankful to have kept all of our employees working. The COVID-19 advisories for workplace health had us increase our diligence in our business practices. We have increased our housekeeping habits (increased cleaning, reminders of washing hands), have our people stay home if not feeling well, follow through on social distancing for our employees in their work areas and are thankful for sunshine and fresh air at our facility. We appreciate the transportation industry for keeping products moving – both raw material coming to us for production, as well as delivery of goods to our customers. Timelines have definitely been impacted – so we are being as prudent as possible to have things in place to meet demand. The intense forest fires on the West Coast are also areas of concern for our customers, dealers and vendors in those areas. We have seen a slowdown of orders and change in purchases.
EVAN CLARKE: 2020 will certainly be a year to remember. I believe COVID-19 has had an impact on every type of business segment around the world. For Kleemann, we followed the safety protocol and kept the business moving forward, putting our employees and customers first. Fortunately, we have been able to lessen the impact and continue to keep the business trending in the right direction.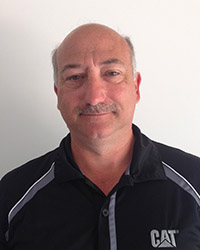 JASON HURDIS: Caterpillar is taking appropriate precautions and implementing safeguards to protect our employees while they continue to provide the world what it needs. We have increased the frequency of cleaning and disinfecting facilities with special attention to common areas, we are following social distancing practices, and we are implementing other measures consistent with specific regulatory requirements and guidance from health authorities.
VINNIE ROCCO: It has been an interesting year indeed, but despite the early uncertainty amidst the COVID-19 lockdowns, our wear parts division has seen a 6% uptick in sales compared to the same period last year. As we come to the tail end of the busy summer months, things have slowed a bit as they usually do just before we see a positive upward trend through the close of the year. We'll have to see how the country gets through the next few months with the possible new lockdowns coming with a second wave of the virus. That will be the true test.
DOUG KERSHAW: 2020 has definitely been a year of challenges, but BKT has been able to remain focused on our goals and growth this year. We are currently ahead of where we were last year at this time. We have been fortunate to be able to keep our employees active and in contact with our customers throughout the shutdowns. We have even expanded our OTR team by adding two employees. We were able to focus on extra training for both our sales team and our customers during this time through virtual meetings and visits when possible.
SAM PALOMBO: All things considered, with the dual impact of a global pandemic and oil prices falling to all-time lows on us in 2020, we have been performing exceptionally well. COVID-19 has led us to reassess how we go to work every day and where we can operate from safely and efficiently without jeopardizing service to our clients. Whether it's a work from home scenario for our employees depending on their location, or increasing our virtual interactions both internally and externally, we have been pro-active with our approach along the way. We have also been thankful for our distribution partners throughout North America who have been able to serve our clients locally while travel restrictions have halted our ability to travel across provinces, states or borders at times.
TODD COURTNEY: Just like any other company, we had to re-evaluate how to communicate with our dealers and customers during the pandemic. We have remained flexible, learned to stay engaged without face to face meetings, and only connected in person when absolutely necessary. Customers have appreciated our ability to work within the new norm and our people stepped up to the challenge. At the beginning of June, it seemed that the construction and quarry demand for our products resumed at levels we experienced in 2019 – and even stronger in some regions. Moving forward throughout this year, the industry demand has stayed relatively strong and it translated to a very strong third quarter. Things are trending towards a pleasantly strong close of 2020.
What are you hearing from your customers in the aggregates industry? Are they sticking to business as usual, being extra cautious?
ROLLINS: There has been some pull back on capital purchases this year, but there was already the expectation that many of our customers would play it safe until after the elections. Most of our customers have continued to run, but during the onset of the pandemic uncertainty around how to operate and remain safe provided real challenges. I'm not sure anyone is sticking with business as usual, but we continue to adjust to meet our customers' needs as we navigate the new world together.
CLARKE: In the light of the current COVID-19 pandemic, our customers have been focusing on weathering out the storm. Optimism is still strong but many re-budgeted and held off on capital expenditure until business settles. We have seen an increase in parts sales for plant maintenance and a substantial increase in equipment rentals.
HISE-TRUJILLO: Our customers are being cautious, trying to fulfill their customer requirements and continual changes to requirements for COVID safety.
ROCCO: Wear parts are an essential part of any crushing operation and what we're seeing is a steady demand for our products as producers continue to crush. What we had noticed early on is that there had been a shift to hold onto capital that would have otherwise been budgeted for new equipment like crushers, rolling stock, etc. That has eased a bit and capex discussions have begun again with our customers. Again, we'll see what Q4 brings but hopefully COVID-19 remains at bay.
KERSHAW: Our customers were cautious to allow visitors on their sites and have only recently opened up to on-site customer meetings. Many customers adjusted their buying habits keeping and their inventory levels and ordered only on an as need basis.
BURNS: While it appears that customer justifications for new equipment purchases have been more difficult and more time consuming than in previous years, we have continued to see a good amount of activity in the market with both large and small projects. This activity would indicate that there is a fair amount of pent up demand. Customers are doing more with less while trying to meet the production demands of their local customers, pushing their equipment further and harder than before. We've seen customers giving more considerations to rebuilds and repairs as budget constraints and capital expenditures have been significantly reduced for this year for many companies. In general, there is optimism in the market; however, there is a fair amount of uncertainty making forecasting an even tougher challenge. This has not seemed to diminish some companies from looking forward. Many of the projects we are working on are multi-plant and turn-key opportunities, indicating that companies are still looking to invest in the future of their business. We've discussed many plant expansion projects and equipment upgrades with customers looking to increase efficiencies and improve production. So, while cautious, many customers have managed to position themselves for growth once things return to normal.
KRAUSE: You can sense the optimism within our industry. We were going along well into March of 2020, when our world changed. The need for construction materials is still strong.
PALOMBO: We would say that in Canada it is much more of a business as usual sentiment at the moment while adhering to newly imposed site visit protocols. However, in the United States it varies from state to state depending on the number of COVID-19 cases and anticipated election outcomes. The United States seems to be much more cautious around capex spend in 2020 outside of critical replacement needs.
EASTWOOD: The majority of customers are business as usual in terms of sales out the gate, with extra safety measures in place, a lot of the customers have long terms contracts that are keeping things moving. Some have delayed capital expenditure until next year at the earliest, along with a few in around the Texas region especially holding off until the outcome of the election with the belief it will have a huge effect on the years ahead. Some customers are also expecting a lull or drop in sales towards the fall of 2021 as a direct result to the pandemic. Customers are being cautious but still very focused on keeping busy and staying safe. Some holding off on uncertainties around COVID and the election on making capital purchases. Some however have found themselves being busier than usual and reporting higher levels of sales. There is still a lot of construction projects being completed. This will keep activity at the current level until Q1-Q2 of next year even if there is a change in the executive branch.
LEPP: Our aggregate customers continue to push ahead through these times. Many capital projects are underway, with producers looking towards the future. Prudent COVID-related business practices – such as eliminating non-essential visits and the use of masks – have minimized production disturbances.
HURDIS: What we are hearing from customers regarding their current business operations ranges widely based on the segments.
COURTNEY: Most are being careful with presumptions that business will continue at the current trend, and we have already seen things tighten up a bit. It is our goal at Epiroc to invest in the future, expand our innovative product offerings, remain agile, and be prepared to support our customers moving into and beyond 2021.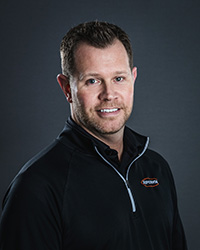 GARRISON: Many of our customers are performing quite well in 2020. As to publicly traded companies, most report good sales; profitability; and a healthy backlog so far. Many small-to-medium, privately held operations are showing similar results and are fairly proactive regarding new equipment purchases and plant upgrades. With the COVID-19 threat, all customers have taken precautions to prohibit or limit office and site visits. Temperature checks, screenings and masks are common practices when visiting any facility.
What problems are you solving for aggregates producers? Give an example of how your equipment has made or can make a difference at an aggregates operation.
PALOMBO: During a time where producers are particularly cognizant of their operational costs, we have carved out a niche for our compact plants and fines recovery equipment. We have worked with our customers on numerous applications in helping reduce their dredging and pond maintenance costs by developing custom fines recovery solutions for their applications. Our fines recovery systems operate efficiently, have a small footprint and have a very competitive payback period – which has made it a very attractive investment for our customers.
GARRISON: Innovation is at the core of what we do. Our product managers and engineers are continually creating customized solutions that lower operating costs – and boost uptime and ease of maintenance. An excellent example of the latter is our new line of application-specific idler seals, which offer greater idler wear life, while protecting the bearings from fugitive material. The SpinGuard Idler Seal line features a wet seal for wet processing or dredging applications; or where frequent washdowns apply. Alternatively, a dry idler seal protects bearings against ultra-fine material in crushing, screening, frac sand, and coal applications. Additionally, a low drag seal is designed for overland or long-distance conveying; and a titanium seal is engineered for extreme wet or dry conditions. As to washing equipment, the Superior Alliance Low Water Washer is a cost-effective solution for processing crusher dust onsite versus handling and relocating that material to a wash plant. A large Chicago-area quarry installed the new low water washer to avoid the excessive costs of trucking millions of tons of crusher dust, which had built up over the years. The Alliance Low Water Washer processes the fines onsite using one-third or less of the water required for sand screw operation – while providing a saleable product for the local market. Another innovation is our new Portable Spirit Sand Plant that allows produces to recover micro-fines before they go to a pond, which drastically decreases 'mucking' costs, pond size, and overall operating costs.
CLARKE: Kleemann's reputation for providing quality, high-performance crushing and screening equipment has been recognized within the market. We offer unique technology and onboard diagnostics that allows the producers to operate more efficiently while increasing productivity. Our Spective control system provides ease of operation, taking the complexity out of conventional systems and providing the operator greater confidence. Ultimately, this means operators are trained more quickly and can be more productive.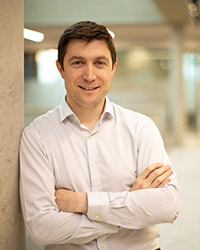 EASTWOOD: Much of the washing equipment utilized on the market today has not evolved to meet growing demands for more efficient operations. Traditional wet-processing equipment, while robust in nature, lacks the ability to efficiently process sand in a way that captures all saleable product, enabling the customer to maximize revenue over the weighbridge. It's common to see operations where the waste discharge to the settling ponds contains anything from 10% to 50% sand. In the worst cases, the overloading of the settling ponds leads to the washing plant being shut down for periods of time until the ponds are excavated. Tackling the loss of valuable fines to settling ponds offers the most potential for immediate boosts to profitability and production efficiency. Settling ponds are often inadequately sized, often due to a lack of available space or to prevent reserves being covered, which in turn leads to challenges in keeping the water clean for the washing process. Our ability to recover all valuable material and sufficiently wash desired products with less water and power requirement is enabling producers to reduce downtime and maintenance, while increasing yield to maximize profit per ton. Water retention and a fear of potential drought was a big decision maker for one of our customers, to be running sand at upwards of 400 tph into potential urban areas in West Texas during drought periods will give them a huge advantage over competitors in their area along with reduced operational costs associated with pond management.
BURNS: As producers look for greater efficiency gains and to lower their production costs, we are working closely to design and engineer equipment that is focused on safety, is easier to operate and provides the highest return on investment. From our Cedarapids portable plant offering, to our custom-built Simplicity portfolio, we are making equipment that integrates into existing systems, can stand alone or be plug and play to meet the needs of our customer's specific requirements. We continue to invest into new products and have launched several pieces of new equipment including our TG line of cone crushers, expanded our modular equipment offering, and are manufacturing several new Canica portable VSI plants to suit the market. We work closely with our distributors to offer financing and rental opportunities to customers in local markets. We are offering more options and features on our equipment to ensure that we have the right plant with the right benefits. In addition, we have been trying to hold the right inventory in stock to respond to quick demands and customer's needs.
COURTNEY: We have been promoting automation and use of data to improve operations and reduce total operating costs. By using the technology already available on the machines our aggregate producers are able to be more efficient with their operations. One large aggregate producer upgraded a machine this year from a vintage product that had been on a site for well over a decade. They found our SmartROC D65 to be much more productive than anticipated and the operator (after some extra training) is now using the auto rod adding and retracting and auto feed positioning help speed up his cycle times. In the past, they would need a subcontractor four to six months a year to keep up with production, now they have eliminated the need for a subcontractor completely. Customers are using Epiroc's Certiq telematics system to view pre-selected KPI's daily from their inbox with the previous day's data displayed. This allows them to stay close to real-time data and also reduce trips to the field and improve on efficiencies. We are frequently being asked for access to Measure While Drilling (MWD) data to see what is happening in the hole as this information is vital to operation/site safety and also providing for consistent fragmentation which has major impacts on production and profitability.
HISE-TRUJILLO: The CEMCO VSI is a flexible component to an aggregate operation as it has the ability to be changed into multiple configurations to help with the variation of marketable production items. As sales markets change, the VSI can be adjusted to meet those demands. A CEMCO VSI has the ability to take a non-saleable product item that is in excess at the customer plant and be processed into a saleable product. CEMCO is being as diligent as possible to have wear parts and equipment available timely for our customers. We continue to take customer feedback to incorporate improvements to our casting designs and equipment performance.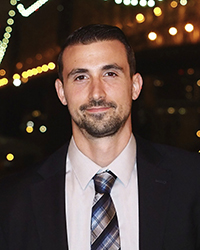 ROCCO: AMCAST'S business model is rooted in strong collaboration and transparent partnerships with our customers. The exchange of information and feedback we receive from the industries producers is vital, and it's what allows our team to continuously better our products. Being an innovator comes with great responsibility, and along with our commitment to deliver premium crusher wear parts and equipment comes an obligation to stay at the top of our game. We often can't compete on price, so we must always deliver on quality.

LEPP: VDG Drum Motors provide an efficient, compact and energy-saving conveyor drive solution for belts up to 500 hp. In the COVID-19 era, cost savings and employee safety are of prime importance. Using VDG motors instead of conventional drives will save producers significant operating costs and helping to boost profits during these uncertain times. With virtually no maintenance requirements, less employee interaction is required with the equipment, increasing safety.
HURDIS: Aggregate producers are focusing on maximizing efficiency, lowering costs – both operating and owning – and labor remain the major pain points. Customer requests for site evaluations that review operations and provide improvement recommendations for machines, equipment operators and site layouts remain strong. All Cat equipment is designed to provide maximum value to the customer. Ease of use features, safety features, integrated technologies such as GRADE and PAYLOAD operator assist systems like E-Fence, production data and machine platform choices; all allow the customer to maximize production, efficiency and profits.
KRAUSE: We are working with a lot of sites on water management, sustainability, and fines recovery. For some it is an environmental situation. For more it is financial. Recycling water after removing fines can be a real cost savings, especially in areas where water is in shorter supply. It also saves the time and money used cleaning out ponds full of silt. Some other sites are investigating the fines recovery as they have increased their plant production while they are stuck with small ponds designed years previously. Sustainability helps with community relations too. It seemed like politics was going to be the driving force for fines recovery and water management, but now it is simple cost savings at the sites driving the interest.
ROLLINS: Right now, lead times are crucial for our customers. Our ability to have the right parts available when our customers need them has helped them continue to operate during the pandemic. Our in-house application expertise is another area where we are able to add real value to our customers as we are able to help fine-tune their production needs with a variety of screening solutions and set ups. For example, we recently helped increase production while eliminating blinding issues for a customer by replacing their previous media with our Metaldex VR product at the discharge end of their sizing screens. The new deck configuration increased their throughput on that screen by 47%.
KERSHAW: We are providing them with increased production capabilities. By allowing our technical staff to do site analysis of their aggregate operations, we are able to provide them the best OTR tire option and pit operations best practices solutions so that they can reduce down time and increase their return on their investment.
The deadline to re-up the FAST Act came and went. The House passed its bill, the Senate never voted on theirs, and President Trump never made infrastructure a true priority. Do you think a bill will get passed in 2021, before the temporary extension runs out?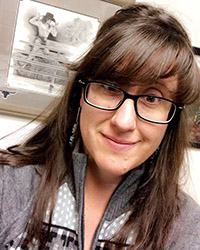 HISE-TRUJILLO: I am very cynical regarding Congress working together to come up with a viable, funded bill that is necessary for infrastructure to be accomplished. We are not seeing the elected officials make tough choices to have a budgeted, clean cut bill for infrastructure to be implemented for a multi-year (+5 at minimum) plan. I would like to believe the politicians will make a realistic plan, but I'm not holding my breath.
KERSHAW: Despite the fact that the successor to the Fast Act has not been passed because many other priorities have had to take precedent during this pandemic, many construction projects have continued on because building and infrastructure is still considered essential and a priority. We are confident that it will pass in 2021.
ROCCO: We have yet another year to take a stab at highway bill that will allow the United States to rebuild its roadways and bridges, an essential part of our country's infrastructure that in some states and cities is approaching critical failure. We need this for so many reasons, keeping Americans working for one, but I'm not convinced that a long-term highway bill won't fall to the wayside amidst the fallout and legislative delays from COVID-19 that we are still dealing with.
GARRISON: With a global pandemic and a national election at the forefront, Washington, D.C. has not given a federally funded infrastructure bill the commitment it deserves – even though a long-term bill would create thousands of jobs to help the economy recover. A well-funded bill must be a top priority for both political parties if it's to pass in 2021. In the face of these tough challenges, I am so proud of how our industry has carried on successfully. We must continue to push forward as we keep the pressure on our elected officials to get a much-needed infrastructure bill passed as soon as possible.
EASTWOOD: America needs it. It seems that both candidates have their own separate views on how to spend on infrastructure, but I think due to the amount of jobs that will potentially depend on this and the fact it is an industry that can operate to a high level within a pandemic, it will be crucial to support the recovery of the economy and will be a safer investment to get the bill passed in 2021. Supporting and investing in infrastructure offers a real legacy opportunity for whoever comes out on top after Nov. 3.
LEPP: Substantial infrastructure spending is one for the surest ways to support and grow the economy during the COVID issue and beyond. VDG is hopeful that the administration will work diligently to pass the bill as soon as possible to aid Americans and the American manufacturing sector.
BURNS: It's been disappointing that this topic hasn't been a higher priority for our political leaders. It's certainly one of the game changers for our customers and the long-term future of our industry. As the political climate changes so frequently and unexpectedly, it's adding to the uncertainty of the market. We hope that our legislators put more focus on a national infrastructure bill moving forward to help stabilize the economy, but like much of this year, it's difficult to know how this pandemic will affect spending, for how long, and what will take priority.
CLARKE: Regardless of the politics, our country needs an infrastructure bill passed. Roads and bridges need to be updated and our industry is a strong part of the country's economic engine. Aggregates create good paying jobs that support or economy.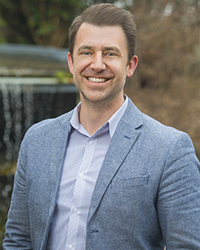 ROLLINS: A lot will depend on the elections on whether a new infrastructure bill will be passed in 2021. I'm not extremely optimistic as there is so much focus and money being directed toward COVID stimulus. I'm concerned there won't be the support for more spending when infrastructure is discussed again.
KRAUSE: I do have faith that 2021 will finally be the year that we get a long-term bill passed. It makes too much sense. It is a real stimulus that provides payback in good jobs. The public can see work being done and their money going into something tangible. New pavement without potholes is something everyone can enjoy and it is one thing that does not get very partisan when being discussed. One area of concern will be how to pay for it. Though a gas tax hike is long overdue, the optics of it might make that hard to pass. Some type of user fee or miles driven may be a more palatable way to increase funding that everyone can get behind. Another area of concern is will the states have the funding to support a long-term program? The economy has been hard on many states and projects have already been cancelled or postponed.
Have you noticed changes over the past year in the way aggregates producers evaluate equipment and consider it for purchase? Are buying decisions made more on the corporate side or more on the production side? Is used equipment getting a closer look right now? Are you evaluating your online presence to enhance sales?
EASTWOOD: The buying process is born and progressed on the production side, but all buying decisions and power come from corporate level. Financial impact is still the biggest driver, is there a business case for the investment. Used equipment requests typically only come from the smaller operators, or customers in need of a quick solution to a problem that developed quickly, for example one of our customers where their supply of sports sand was cut off within two to three weeks, and they had to start making it. Our online presence is very strong and has been improved this year to meet the customers' needs and market trends in this new 'virtual world'. Our website had been upgraded to create more engagement with the target audience and drive more inquiries – our online ads also feature relevant content for the aggregates' producers, including product features and customers' testimonials. We have recently delivered a global virtual event in October, which brought together many potential customers and industry experts from all around the world, positioning CDE as a thought leader in the industry.
PALOMBO: I wouldn't say we've noticed significant changes this past year versus recent years. Aggregate producers have been trending towards evaluating decisions more so around total cost of ownership, quality and efficiency of products rather than price and availability. Not to say price and delivery are not important and considered part of each decision, we just believe other criteria have trended upwards on the priority list. Now decisions on greenfield projects and major capex spends have certainly slowed YOY. We believe this is more due in part to the market conditions and not so much due to changes on how producers are evaluating equipment purchases. In more normal market conditions we would say buying decisions are more evenly matched between corporate and production. However, we do believe this year in particular they have come down more so to corporate finance based decisions as many keep cash closer and ensure they are being as fiscally responsible as they can during uncertain economic times. Yes, we certainly believe our online presence has been enhanced in 2020 whether it's via social media platforms or our website. We have also hosted virtual training sessions, as well as participated in and hosted industry virtual events.
ROCCO: Sales in the mining and aggregate industry is very much an in-person experience. Sure, the world has learned to adapt when it became necessary to rely on remote work environments since early March, but we can see people are looking to return to that sense of normalcy. We're being invited in again; maybe to scan the wear profiles of cone liners or advise on solutions for extending maintenance intervals on crushers, or maybe to conduct preliminary meetings with customers contemplating purchasing a piece of equipment. Many of us learned new ways of doing things, but one thing is for certain, nothing compares to getting your boots muddy and jumping in the trenches with your customers. We feel the buying decision has remained mostly unchanged for our two sectors; whereas lower value/lower volume purchases like wear parts are almost strictly a production-based buying decision, and equipment and large-scale wear parts orders see a mix of production and corporate involvement. With the latter, large value/large volume orders, as well as capex, the process almost always begins in the customers proving grounds, where the production side relays information and results from product evaluation backwards up the chain where we close out the discussions with corporate and procurement.
ROLLINS: We still see customers concerned with balance between quality and cost in their purchasing decisions. As a wear component supplier, there is not an aftermarket for worn panels so our focus is on helping our customers navigate their need to balance higher production and longer wear life. We are constantly evaluating our online presence and how we can improve the way our customers interact with us, and find what they need, both online and in person.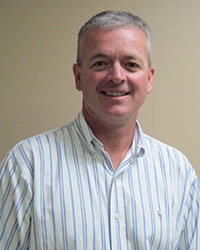 COURTNEY: Aggregate producers are making tough decisions about purchasing machines to self-perform or to stay with drilling and blasting contractors. They are also deciding to stay with their existing machines and extend the life by rebuilding or moving to new machines with technological advantages. Things being considered in today's market are Cost Per Foot Agreements, "hole-istic" Operating Leases with PM Agreements and Extended warranty coverage to provide the customer with "all-in" cost model.
We offer a full range of products that supports multiple applications, needs, budgets. For example, Epiroc and our Partners/Dealers offer the ability of rent to own. This allows a producer several benefits:
Rent a machine for several months during a change in production schedules.
Apply the rental toward the purchase, which helps them to get into the machine at a lower capital cost.
Provides flexibility to return the machine and minimize the commitment should their production requirements not maintain at the same level.
We are always evaluating our online presence and doing whatever we can to get customers information on line that they need to make solid purchasing decisions. We have utilized social media to share product and application stories and are even offering a Try-and-Buy demo/trial program on a particular drill to see if we can create some new business opportunities. The Aggregate market is really still a 'get your boots dirty' opportunity. Nothing beats spending time in the cab with an operator or in the pit helping with application and fragmentation problems to solve. We thrive in this environment and unfortunately haven't been able to spend the time there we usually enjoy.
GARRISON: It's been a more competitive year for projects and equipment purchases with many buying decisions being based on the availability of long-term support. Companies are choosing manufacturers with a proven track record of quality products, ones that are backed by the reliable parts and service support of a local dealer. Regarding buying decisions, it's often a mixed bag of corporate purchasing (or recommendations) versus the site management team having the final decision on who or what to buy. We do see more producers having either a representative or a small team of equipment specialists who thoroughly compare and evaluate equipment brands prior to purchasing. During market downturns, there's often an increased level of used equipment at auction. That's been seen in the frac sand market particularly. With that said, buyers always have to weigh a lower price for a used model – plus the potential repair costs and downtime – against buying a new machine with a full factory warranty.
If you're like me, you may have a love/hate relationship with the word 'webinar' right now. However, this trendy medium has become an effective tool for dealer sales and service training. The key is keeping the webinar quick and lively; and offering on-demand access to a recording of each weekly session. Superior is launching a new website for 2021. It features tons of new product solutions and provides a much stronger resource for buyers when comparing crushing, screening, washing, and conveying systems. Packed with videos, photos and technical specifications, producers can easily access the information they need to make optimum purchasing decisions.
BURNS: We have noticed a shift in the evaluation's producers use to consider purchases; however, I wouldn't say that this is new in the last year. This has been an evolution a few years in the making, and I think that it may have been sped up in recent months due to many experienced individuals retiring and leaving our industry. They have been backfilled by a much younger and newer generation of knowledge hungry operators and managers looking to better understand how their equipment operates and what new technologies are out there to take advantage of. We still see a fair amount of decisions being made at the local levels. Many customers are asking their operators what they would like to have rather than simply replacing what they already have. They are looking to distributors and manufacturers to educate them on the best fit for their application. We've seen some producers look to appoint equipment specialists to advise them on how to get the most from their equipment and how to improve processes. Many are consulting with manufacturers in greater frequency than in past years as their needs have changed from the original design of their plants and the intimacy with their existing equipment has diminished. Of course, we still see many of the normal considerations like price and lead time, installation and downtime being primary to the decision-making process, but we are happy to play a larger role in helping customers select the proper equipment and working closely with them to provide confidence that our equipment has the right features and benefits to do the job for years to come. We are also very happy to have a strong distribution network that understands these needs and develops strong relationships with our customers to better serve and support them. It's imperative that we all work together. Online activity has been growing in recent years and has become even more important in the current pandemic environment with limited travel and in person opportunities. We've been focusing on our digital presence via our website and social media platforms. In May, we also launched a new portal and app for our distributors to continue to improve the sales, marketing, and aftermarket materials available.
HISE-TRUJILLO: I think customers are taking into higher account where equipment is manufactured (USA vs. overseas), how it will be supported, parts availability and customer service availability. We have noticed there are differences in style of decision making, but it varies depending on company size. The purchase price of a VSI could be considered a large investment to a smaller company; however, it can be an average purchase to a large company. We see that the production folks on a smaller scale company have more input on the equipment purchase than compared to the accounting/administrative side for larger companies. We are noticing that used equipment is being sought after, but the used market for CEMCO VSIs is very minimal due to the care and expertise of placing them properly for the benefit of the customer. CEMCO continues to work on our online presence to help initiate the customer contact/relationship for equipment purchase.
CLARKE: Corporate purchasing has always been an important element of our business. Decisions are made at many levels, with many influencers, but each company is different. This is why Kleemann strives to be close to our customers knowing that ultimately a manufacturer's presence, cost, production and product support are the driving factors. The pandemic has forced the world to go virtual, creating more opportunities for online marketing and using the power of social media to send a strong message. We have all adapted and changed how we work in today's world and to stay ahead, you need to be connected in many ways, including online marketing.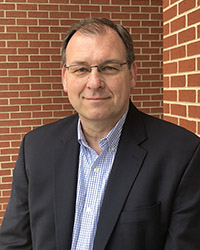 KERSHAW: Aggregate purchasers are being more cautious with their purchases. Since there was a period of shut downs, many have had to take cost saving measures. Most of the producers evaluate their machinery for purchase or a lease/purchase option. Ultimately, the service after the sale is usually the deal maker or breaker. The regional equipment managers usually make the decision on the purchase, but they receive input from the site manager on the requirements. We have been seeing some used equipment transfers from one part of a company's footprint to another, (in-house transfer), but very little used equipment purchases. BKT has a large online presence for marketing purposes and a very detailed website, but we rely on our experienced sales staff to guide and support the end user to be sure they have the right product for the right application.
KRAUSE: The biggest change that I have seen over the last few years is the need to have the equipment in stock. This goes hand in hand with the trend toward component purchases and not large scale systems. For some companies, obtaining capital is tough as they compete against other sites for who can show the most savings to earn the capital. Once the capital is approved the site has to start showing the savings quickly which was used to justify the capital. For others, it is a case of waiting until a job is won to move forward with the purchase. With the job in hand, it is critical to get the product, have it installed and starting to produce quickly to supply the job that was just won. Along these same lines the demand for rental gear has increased. This ties in with shorter payback periods for purchases. Regarding our online presence, the pandemic has increased our training and knowledge transfer via virtual means. We ran many very popular webinars and virtual trainings. It has allowed more people from one area to receive further information and education without having to travel. It can also be done in short time increments rather than having to taker days to receive training. Our anticipation is that on-demand training is here to stay. It must be supplemented by the ability to ask questions and even sometimes even talk to someone (how old fashioned).
LEPP: Producers are continuing to put substantial consideration into products with long-term value compared to ones with low upfront costs. The changing demographics in the industry are a key driver in this as employees with increased comfort in new technologies work their way into the field. Our online presence has always been a key contributor to our sales efforts and we have been working diligently to bring new media and educational tools online to serve our customers.
HURDIS: Purchase decisions continue to vary company by company. Some larger or national companies use corporate purchasing and Request for Proposal (RFP) processes for equipment. Others make purchase decisions on the production side or allow local operations to select and acquire equipment within an allocated corporate budget process. Some companies use equipment teams comprised of regional or local operation representatives to collectively make equipment selection and purchase. One size or one method does not fit all. Used equipment, rental only and rental purchase option acquisition methods have always been popular in the aggregates industry. In certain times or major interruptions to the market, we generally see a shift to cautionary acquisition methods which could be more used purchases, more short-term rentals or rental purchase options to maintain production levels and needs while external factors play themselves out. We have also seen customers use all three methods in normal business conditions to extend budgets, improve adaptability to production levels or seasonality conditions. An online presence, whether it is traditional, such as a website, or social like Facebook, is no longer nice to have but rather a requirement for success. Consumers using online information and web-based research is commonplace in the industry today. Researching machine information, specifications, comparisons, Facebook groups and the like are as normal for the aggregates industry as they are for car, truck or other purchases. We evaluated our online and media presence to ensure we are providing information the customer needs in the format they want or expect to see it. Data and metrics are obtained to determine if our delivery methods have a positive impact on sales for machines, services and solutions.
Take a minute to plug your products and services. What products manufactured by your company are you focusing on these days? What is hot?
KRAUSE: Our biggest focus these days are water management/fines recovery which goes along the lines of sustainability and being good stewards followed a new line of equipment which we refer to as configurable. Configurables is a line of modular, movable wash plants incorporating our complete line of sand processing equipment. It allows the end user to move the assets from site to site or within a site and make some changes to adapt to the unique application. We are seeing a real push for site sustainability and water recycling, which can be a costly expense at many sites. Getting away from large ponds and costly cleaning toward fines recovery including thickeners and filter presses. We also have seen a shift to asset mobility as a means to bring in pre-engineered equipment which can be set up quickly resulting in quicker operations after purchase. Then when the equipment is needed elsewhere, it can be easily moved and set up in a new location quickly.
ROCCO: AMCAST has a few product lines that are above and beyond what you can find in today's market. For manganese, particularly interesting to heavy duty aggregate and mining operations, we have our newest generations of MNX cone liners and jaw dies, as well as SuperBite F-Mesh and GripPlus F-Mesh Manganese with Wear Resistant Insert. These alloys offer an average of 30% to 60% increased wear life when compared to standard manganese in the 14% to 21% range. We offer similar technologies for impact crushers with our MasterCeramic blow bars that feature a thicker Wear Resistant Insert, extending 60% further toward the center of the blow bar. What does all this mean? It simply means that AMCAST is spending every waking minute researching, developing, and improving products that deliver increased production and longer run times for the industries' producers. But what happens if your operation is outside the norm? Not a problem, the AMCAST technical sales team, in collaboration with our body of engineers and metallurgists, can evaluate and design a custom alloy to fit your crushing needs at no extra cost. On the equipment side, if you're looking to make C-33 concrete sand, nothing compares to the quality of output that our Rocky Transformer delivers when crushing small, typically lower value aggregates.
ROLLINS: Metaldex VR is Polydecks's modular, self-cleaning wire screen for use on our PipeTop stringer system. They are perfect for dry-sizing applications where more open area and efficiency is required. Its "zigzag" wire design enables smaller apertures while providing secondary movement that helps evacuate the aperture area to eliminate blinding and plugging. This has been a hot product for us and has helped one of our customers improve throughput by 47%. We also offer this product as a stock item so that it is available in three days should our customers need it quickly.
GARRISON: In addition to our full line of crushing, screening, washing, and conveying products; Superior delivers a number of plant types, ranging from the compact wheeled portable plant to the turkey construction management of large stationary plants. Our latest plant type is a modular system called Fusion Modular Platforms – a cost-effective, pre-engineered system that's easy to install. These modular systems have the 'DNA' of a stick-built plant – but due to modularity – they do not require the same stringent permitting. Importantly, these systems enable producers to quickly expand capabilities based on finances, market demand, and product mix changes. Fusion Platforms are designed for the flexibility to easily scale up platforms for additional processing capacity.
LEPP: VDG's IronGrip lagging – metal-reinforced rubber sectional lagging – has grown rapidly in the aggregate industry, providing substantially increased lagging life and durability, with less wear and bearing loads. The optional ceramic-embedded lagging can increase lagging life three to five times over conventional systems. Our CrossDrive line of hybrid drives continues to grow, with options up to 1,200 hp. As well, our Drum Motor lines continue to be improved with additional planetary gearbox options, and condition monitoring of temperature and other key motor parameters.
EASTWOOD: Building upon our track record for leading innovation, we launched the Combo X900 at ConExpo, a very exciting turnkey solution designed specifically for U.S. operators. The patented Combo encompasses five processes – feeding, sizing, sand washing, stockpiling and complete integrated water management which is a first for the industry and an important innovation to address a challenge faced by all customers of wet processing systems. The Combo is a technological response to the common challenges faced by materials producers across the country. Traditional processes have been employed over the past 20-30 years but are now becoming outdated due to upkeep costs and inefficiencies like sand loss to ponds, high water consumption, pond excavation costs and out of spec productions. The Combo has been designed with a focus on transferring greater reliability and efficiency benefits to customers. Offering a turnkey solution that delivers unrivaled control of in-spec washed products from a wide range of feed materials across the construction, C&D waste recycling, industrial sands, mining and environmental sectors.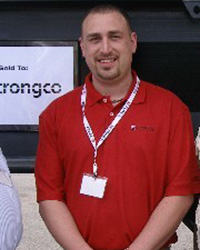 BURNS: At Terex MPS we've added several new products and improved upon some existing products in our portfolio. We've launched our new TG line of bushing style cone crushers and added these to our static, modular and portable offerings, allowing us to have a cone offering in both the bearing and bushing cone markets with numerous sizes to accommodate a variety of production requirements. We brought our newest impactor product to market in Las Vegas this year, our CRH1113R plant, the big brother to our recently launched CRH1111R plant. We've launched an updated line of CRV plants that showcase several different models of our Canica products including the 2000, 2050 and 2350 models on a portable chassis. We continue to develop our industry leading triple shaft screen offering with its variable slope capabilities. Our Simplicity product range has expanded with our SI Series line of incline screens and continues to be the industry leader in custom and replacement screens and vibrating feeders. The launch of our Simplicity FM Series line of fine material screens for static, modular and portable applications has grown this year as well. With a wide variety of products across the Simplicity, Canica and Cedarapids brands, we have developed a range of equipment suitable for the most demanding applications and proven by years of experience and product longevity. Crushing and screening is what we do, and what we focus on. Our engineering teams, application teams and sales professionals are dedicated to designing, applicating and providing the right equipment for each application.
HURDIS: Caterpillar's focus is delivering next generation machines with technology, operator assist features and safety features to improve production, efficiency, machine and jobsite safety all while lowering cost per ton. XE type machines such as the 988K XE or D6XE use next generation powertrain systems to provide class leading production with a reduction in fuel consumption which increases efficiency and reduces operating costs. On-board and integrated technology such as grade control and payload systems improve operator efficiency, reduce waste, reduce material consumption, reduce down time and reduces costs. GC type machines such as the 950GC or 330GC blend production, fuel efficiency with simplicity in operation and service.
HISE-TRUJILLO: CEMCO continues our strong quality production and timely delivery of our products. Currently we see a focus on three popular sizes; our Turbo 35, Turbo 54, Turbo 80 to meet customer production requirements. CEMCO has each of those bodies in stock to help have a quick delivery time for customer needs.
CLARKE: Kleemann as part of the Wirtgen Group and John Deere has been manufacturing for over 150 years. Our history and success have been around the development of our track portable crushers and screens. Kleemann's focus and dedication to building products that meet customers' needs, with exceptional performance and reliability has shaped our past and future. Technology is an important design criterion in all Kleemann models. Our MR EVO 2 Impactor (HSI) with Spective control is simple to understand and supports the operator in his or her work. The use of clear symbols makes all plant functions recognizable at a glance and easy to learn, reducing the time to train new operators. Start-up of the system is simplified, using Kleemann's user-friendly, intuitive Spective operating system. With an interface similar in appearance to a smart phone, the operator is guided in very simple steps by the control system, reducing the potential for operating errors. Also, operating data is saved and can be downloaded via the control system. Data such as the levels of diesel fuel and lube oil, for example, can be viewed at the ground level operating panel. On the Kleemann MR EVO2, automated setting of the impact crusher gap is achieved hydraulically, for fast adjustments throughout the workday. These settings are done via the Spective interface making it quick and efficient to make adjustments to accommodate for wear on the bars or material specs.
KERSHAW: BKT has a unique sales and service structure in the USA. We have a technical team that is capable of providing industry leading aggregate site analysis and pit operations best practices and suggestions. We have dedicated engineers on staff and a full sales staff. Our state-of-the-art R&D center is continuously producing new tires to keep up with the changing needs of the industry. The 45/65R45 EARTHMAX SR 53 is a robust loader tire that will enhance production capabilities while delivering reduced down time. The 3300R51 EARTHMAX SR 46 delivers the newest technical advancements of any tire in that size currently produced providing maximum capabilities at reduced OTR tire cost. We have also recently come out with new scrapper tires.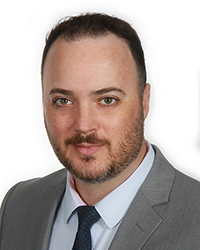 PALOMBO: Our compact plant and fines recovery system can produce more salable product than a conventional sand screw plant. It has fewer moving parts and is optimized to produce a drier, higher quality product with less fines. At Coimbatore Minerals in Tamil Nadu, India, the custom-built Weir Minerals Sand Wash Plant reduced their cost of ownership by 51%, with a 23% reduction in fines.
COURTNEY: Our SmartROC series featuring the D60 and D65 have become market standards for aggregate producers in the United States and around the globe. They are the most efficient machine available and the D60/65 addresses the most optimal hole size (5-in. to 6.75-in.) for the quarries in North America. With some of our standard SmartROC features such as Full Drill Cycle automation, which allows the drill to continue to add drill pipe to reach the required depth and allows the operator to complete other tasks (safely and simultaneously) on the bench while the drill completes the hole. This year we have also seen some key contract drilling customers switch from our basic FlexiROC models to SmartROCs. They have seen significant cost savings as far as fuel consumption and also use of automation increasing productivity and adding to overall tooling life. Our SmartROC machines have proven to be essential in operator-optimization in today's workforce which has seen a reduction of available operators with the skills to keep up with the increased demand of technology in today's D&B operations. The technology of our SmartROC machines has allowed an easy transition for new operators to change fields/industries such as a crane operator becoming a proficient driller. It also has provided customers with the capability to operate drills remotely and the single or multiple machines from a single operations platform on or near the drill pattern. We also are offering technology upgrades to existing machines. Our ADS Blast Hole Division BL is offering RCS Lite, which gives a user of a DM45 or DM30 II the capability to utilize automated leveling, GPS for hole location and a data stream to view rock conditions and to help the operator improve performance.
How do you expect the industry to perform in 2021, a MINExpo year, after the show was rescheduled from 2020?
ROLLINS: Our expectation is that the mining sector at large won't begin to fully recover until the second half of 2021. There are still major hurdles live events will face until people feel safe gathering in large groups. Hopefully, there will be a safe vaccine available early next year that will help speed up the economic recovery. I believe the COVID pandemic has changed the way trade shows will operate forever. Trade Show organizers, exhibitors and attendees will have to be able to provide and find value for people who choose to attend in person and virtually.
GARRISON: Unfortunately, the forecast for MINExpo is uncertain. As its attendance is, in larger part international, travel restrictions may remain a factor in affecting turnout. For both manufacturers and producers, budget planning is difficult at best as we head into the uncertainties of 2021; however, I still believe the industry will continue to do well moving forward.
EASTWOOD: We are geared up for a stronger new year, with new ways of doing business, interacting with customers and attending events but we are confident the industry will recover from the impact caused by the global pandemic and perform better in 2021, certainly in the latter half of the year, promoting many opportunities for the aggregates industry. We will be promoting our products and most importantly our industry knowledge across to the potential and existing customers to show how CDE can continue to add value to quarrying operations in these new times. We haven't attended MINExpo before so we do plan to see if the event will take place and explore the opportunities to participate and get more exposure in the mining industry across North America.
BURNS: Obviously the most difficult question we all face looking forward. It's very uncertain. I think it's hard for a customer to tell what equipment purchases they will get approval on at the moment. Indications seem to be a year that's likely flat to 2020, but there are many variables that could affect this outcome. The cyclical trends we experience and the pent-up demand give me some confidence that we'll see some much-needed investments made by producers next year. The activity we see with our distribution partners and the feedback they provide gives us optimism. Either way it turns out, we'll continue to do our best and keep developing equipment that has a positive impact on our customers lives. We'll have our 100th anniversary at Simplicity next year, with Cedarapids not far behind. We've been building industry leading equipment for a long time, and we'll continue to invest in our future.
HISE-TRUJILLO: This is a tough question. I believe the industry is doing its best to be as safe and health conscience as possible, but that political restrictions and fluctuating regulations make it difficult to have long-term effective plans.
CLARKE: We are optimistic and excited for 2021, our industry has had many challenges but we are resilient and continue to be strong. Hopefully we have a sustainable infrastructure bill, a vaccine, and the world gets back to a new normal.
ROCCO: I wouldn't be surprised if the show was postponed again until 2022. We're going to have to consider a few things when looking even three to six months down the road. For one, what will happen with the virus, with shutdowns, will we have a vaccine in a timely manner, when will COVID-19 be a thing of the past? I think we're also going to be seeing a lot of bankruptcies and more economic hardships coming up within the same time frame of six months as business owners and the workforce most affected by the virus can no longer weather the storm. Housing foreclosures are a big concern as well, and let's not forget the major hits that the airline and travel industries have taken with no clear answer in site regarding government bailouts. The recipe could be right for a significant recession; however, we can do nothing really at this point but take it one day at a time.
KERSHAW: We are optimistic that things will begin to return to normal and we are prepared and ready to grow with our customers and the industry. BKT has continued to focus on R&D and has invested in our customers, staff and community and is looking forward to a prosperous 2021.
KRAUSE: The first half of next year is a guess at best. When will we have a vaccine? When will we have an infrastructure bill, if at all? Then when MINExpo comes around it will either 1) Be very crowded as the pent-up demand for seeing equipment at a show will help attendance numbers or 2) End users have found that they can get along without taking the time to travel and spend the money to see a show. Many of us are looking at our travel spend for 2020 and realize how much we spend every year and now how much can be saved by meeting virtually. I believe demand for machinery will pick up in the second half of 2021, but will it drive people to MINExpo will be interesting to follow. That might send signals about others shows, like ConExpo, for the future.
LEPP: As with any election year, the overall success of the next four years will depend heavily on that outcome and the goals of the winning administration. We're confident that administration will realize the necessity of a proper and substantial investment into America's infrastructure. Without MINExpo and its associated networking, it is difficult to gauge the industry on a wide scale, but feedback from our key customers and partners shows a cautious but optimistic outlook.
COURTNEY: Not being able to showcase at MINExpo 2020 was a disappointment but has only fueled our excitement for 2021. We have been busy bolstering our product line offering, shoring up our customer relationships, increasing our support capacities by strengthening our technician competencies and increasing parts availability with a new customer centric distribution strategy. We also look forward to continuing to unveil to the marketplace our advancements in drilling productivity and automation that our loyal customers have grown accustomed to.
PALOMBO: Fully expect to see an uptick in 2021. All signs and reports point to an increase in construction aggregates production YOY. The U.S. election will be settled, which typically drives an increase in infrastructure projects. One way or another we will become better equipped to live with COVID-19 as safely as possible and the aggregates economy as a whole should be in a better place.