When we published our first Quarry and Aggregates (Q&A) Forum in 2016, we had no idea our concept of a "virtual question-and-answer session" with industry manufacturers would be so appropriate in the near future.
During a year when trade shows have been cancelled, face-to-face communication has been curtailed and online Zoom meetings have become the norm, the Q&A Forum can be judged as something truly ahead of its time.
At Rock Products, we pride ourselves on being out in front of the curve.
This year's Q&A Forum reinforced what I have been hearing all year, that despite the difficulties COVID-19 has imposed upon business, business is still pretty good.
What strikes me in digesting the comments of the manufacturers who took part is their sense of resiliency. That's what good businesses do. They adapt to the reality on the street, and still find a way to be successful.
Comments such as, "I'm not sure anyone is sticking with business as usual, but we continue to adjust to meet our customers' needs as we navigate the new world together;" "Customers are doing more with less while trying to meet the production demands of their local customers, pushing their equipment further and harder than before;" and "Customers are being cautious but still very focused on keeping busy and staying safe," reflect what is going on at the plant level.
The truth is, just like the manufacturers that supply them, aggregates producers are also putting their nose to the grindstone and finding a way to be successful, even with the curve balls being thrown their way.
So what about 2021? Like almost everyone, we are ready to put 2020 out to pasture and regroup in the new year. As one Forum participant succinctly put it, "We are optimistic and excited for 2021, our industry has had many challenges but we are resilient and continue to be strong. Hopefully we have a sustainable infrastructure bill, a vaccine and the world gets back to a new normal."
---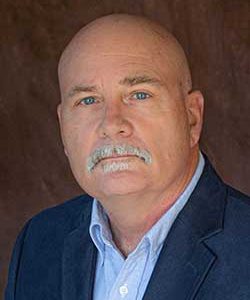 Mark S. Kuhar, editor
[email protected]
(330) 722‐4081
Twitter: @editormarkkuhar