From School Tours To Five-Figure Donations, Martin Stone Quarries, Inc. Invests In Its Hometown.
by Therese Dunphy
As a lifetime Boyertown, Pa., resident, Rod Martin, president of Martin Stone Quarries Inc., has been both a student and a parent in the Boyertown Area School District (BASD). Given those deep ties to the area, his company supports the schools in myriad ways including donations of materials to baseball fields and signs in various athletic complexes.
School tours also have been a long-time staple, with tours being given to every age from preschool to high school. "The younger kids love to come in and touch the trucks and get the t-shirts," Martin said, explaining that preschool tours also offer a good opportunity to educate parents, who often have no idea what happens beyond the quarry gate.
The most common tours are among local fourth and fifth grade students learning about earth science and geology. The operation works with the teachers year after year to learn what students are studying and tailor its tours accordingly. For example, it created a wetland at one quarry to support site operations, then incorporated into subsequent tours. Students at that site are split into two groups and are guided by different staff members: one with a geology focus at the quarry and another with an environmental focus at the wetland area.
While tours have been halted in the wake of COVID-19, Martin anticipates they will return and is already working with the school district on a drone-based tour for high school students.
Taking on a Leadership Role
Several years ago, Martin's involvement with BASD grew significantly. The school district created the Foundation for Boyertown Education to help raise donations for needs that exceed normal school taxes. "There are a lot of things that the school district wanted to do, innovative things they couldn't do just because they didn't have the resources," Martin said.
The superintendent recruited community members to launch the foundation and run it during its first two years. Subsequently, it hired an executive director who now oversees day-to-day operations. Martin is among the founding members and sits on its board of directors. "It's exciting to see all the stuff that the foundation is able to fund that the kids wouldn't be able to have otherwise," he noted.
Layering in Financial Support
Martin currently serves as the foundation's vice president and is responsible for its annual campaign. Martin Stone Quarries supports that involvement and the district through significant financial donations to the group. Earlier this year, it donated $25,000 to the foundation, bringing the company's four-year total to $80,000 in donations.
"Being on the board, you get this insight as to what the foundation is doing with its money, which makes it a lot easier to donate to that foundation," Martin said. One of the foundation's goals surrounds implementation of science, technology, engineering and math (STEM) programs. Technology such as iPads and Osmos (hand-held educational games) are used to help younger students in the district learn through a play-based environment. Other donation areas include art and music programs, intervention and enrichment programs, and college and career readiness programs. For example, high school students have access to job-training programs and partnerships with area businesses that provide skills students will need to become productive community members after graduation.
To meet annual fundraising goals, Martin works with the foundation's executive director and area businesses to generate donations through letters, phone calls, and visits. Between a tight-knit community and the foundation's ability to accept Educational Improvement Tax Credit (EITC) donations that reduce a business' tax liability, the group is able to fund purchases that support student education, such as the recent purchase of a 3D printer used in vocational classrooms.
"There's no way they would have been able to pay for it out of normal tax revenue," Martin noted. "If the foundation wasn't there to help kick in and pay for it, maybe the kids wouldn't have the opportunity to use some of the equipment they have in their classes."
Good Neighbor: Martin Stone Quarries Inc.
Contribution: $80,000 over four years.
Beneficiary: Boyertown Area School District.
---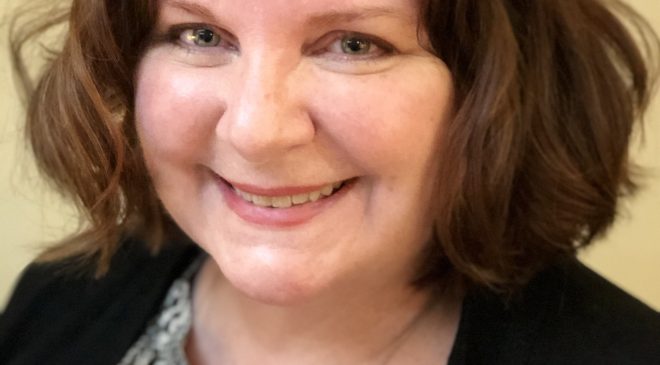 Therese Dunphy has covered the aggregates industry for nearly 30 years, while also serving multiple roles as a public official. As the owner of Stone Age Communications, she provides communications consulting services to help aggregate producers build stronger relationships within the communities they serve. She can be reached at [email protected].