The Pandemic Has Changed All Workplaces Around the United States.
By Donna Pryor
All employers, including those in the mining industry, are responding to the COVID-19 pandemic in a multitude of ways to keep employees safe and to keep operations as productive as possible.
When the virus arrived in the U.S. The Occupational Safety and Health Administration (OSHA) initially announced that COVID-19 would be a reportable illness, even though the flu has never been a reportable illness. Most recently, on May 19, 2020, OSHA stated COVID-19 is a recordable illness, and thus employers are responsible for recording cases of COVID-19, if:
1. The case is a confirmed case of COVID-19, as defined by the Centers for Disease Control and Prevention (CDC).
2. The case is work-related as defined by 29 CFR § 1904.5.
3. The case involves one or more of the general recording criteria set forth in 29 CFR § 1904.7.
While making the determination that a COVID-19 illness was contracted at work is near impossible, OSHA directed its Compliance Officers to consider the following evidence. Per OSHA:
COVID-19 illnesses are likely work-related when several cases develop among workers who work closely together and there is no alternative explanation.
An employee's COVID-19 illness is likely work-related if it is contracted shortly after lengthy, close exposure to a particular customer or coworker who has a confirmed case of COVID-19 and there is no alternative explanation.
An employee's COVID-19 illness is likely work-related if his job duties include having frequent, close exposure to the general public in a locality with ongoing community transmission and there is no alternative explanation.
An employee's COVID-19 illness is likely not work-related if she is the only worker to contract COVID-19 in her vicinity and her job duties do not include having frequent contact with the general public, regardless of the rate of community spread.
An employee's COVID-19 illness is likely not work-related if he, outside the workplace, closely and frequently associates with someone (e.g., a family member, significant other, or close friend) who (1) has COVID-19; (2) is not a coworker, and (3) exposes the employee during the period in which the individual is likely infectious.
CSHOs should give due weight to any evidence of causation pertaining to the employee illness at issue provided by medical providers, public health authorities, or the employee herself.
To date, OSHA has issued one known citation related to the COVID-19 virus. That citation was issued to a Georgia nursing home for failing to report that a worker had been hospitalized after contracting COVID-19 while on the job. OSHA has stated that more citations might be issued on complaints they have received later in their six-month limitation period. As early as April, The Washington Post reported that thousands of COVID-19 related OSHA complaints had been filed.
In light of all this, many mine operators are asking about the Mine Safety and Health Administration's (MSHA) position on reporting COVID-19. MSHA has a webpage about their response to the pandemic but it does not reference reporting COVID-19. In a May stakeholders' call an agency official stated COVID-19 is not a reportable illness unless it can be demonstrated that it was contracted at work.
At one point during the call the official said an operator would need to prove it was contracted at work to be recordable. Similarly, if a miner is at home with COVID-19, it will only be counted as lost time if it can be demonstrated the virus was contracted at work.
What's Next?
As the pandemic is far from over, what can we expect moving forward? It seems the news is ever-changing as the scientists and medical professionals learn more about the virus and the CDC recommendations get revised.
While this pandemic may take significant time to resolve, many experts believe that litigation is the final phase of the pandemic. With that, the prediction is that there will be many lawsuits against employers based on their response to the pandemic.
We have already seen several of these actions arise. For example, McDonald's employees are proposing a class-action against the company for allegedly mismanaging COVID-19 safety protocols causing unsafe work conditions. In response, McDonald's stated they posted informational signs about the virus and the plaintiffs signed a return to work letter acknowledging that the company was providing necessary PPE.
Also in the news, the families of two meatpacking plant workers have sued employers alleging the lack of safety precautions on the worksite led to COVID-19 deaths. In June, Amazon employees filed a lawsuit against the company claiming lack of COVID-19 protections at one of its facilities. The complaint alleges the company has created a "façade of compliance" with safety and health regulations while asking employees to report to work under unsafe conditions. More cases like these will likely be filed in the months ahead.
As a heavily regulated industry, the mining industry is a leader in health and safety. When faced with the pandemic, the mining industry around the country immediately took steps to ensure the safety of workers.
As the pandemic continues to present risk to our workers, all employers are wise to follow CDC guidance on mitigating COVID-19 in the workplace and to continually train employees on safety related to the virus. As we enter month five of facing the pandemic in the U.S., employees are likely getting tired of the extra precautions that need to be taken to avoid the spread of the virus.
Operators should continue to be diligent that employees are following all safety protocols, including those related to COVID-19. The more safeguards against the virus you adopt and follow, the stronger your argument will be that you provided a workplace free from recognized hazards.
---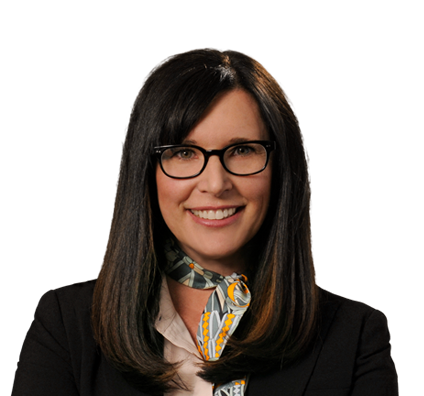 Donna V. Pryor is a partner at Husch Blackwell LLP. She represents those defending whistleblower complaints and contesting OSHA and MSHA safety citations. Additionally, Pyror offers training and regulatory insights to the firm's multinational mining, manufacturing and heavy-industry clients. She can be reached at [email protected].