DPL Telematics released the AssetCommand Max Tracking System. It is an advanced solution for wireless monitoring and remote tracking of off-road equipment, as well as over the road trucks, to increase productivity while reducing fleet costs.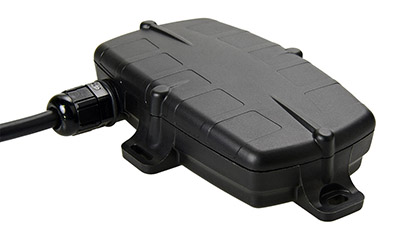 The rugged device tracks runtime, trips, geofences, curfews, rollover and service schedules while empowering managers to remotely disable their assets.
The AssetCommand Max allows owners to remotely monitor their assets accurately from an intuitive, Internet-based software package and mobile app. The unit features:
Remote starter disable/enable. Asset immobilization for safety, theft or nonpayment concerns.
Tilt and rollover detection. Real-time notifications of potential safety issues or machine abuse.
IP 67 rated and UV stabilized design. Waterproof for deployment in harsh environments.
Tamper Detection. Immediate text and email alerts if the unit is disconnected, reverting to internal backup battery power.
Little to no sky view required. May be hidden inside or under certain assets.
Internal backup battery and antenna. Small form factor for fast installation and internal power in case primary power is lost.
Wireless, two-way communication. Activate recovery mode or set movement alerts over the air from the software or mobile app.
Month to month agreement. No long-term contract, deactivate and reactivate anytime without penalty.
DPL Telematics, www.dpltel.com