Ruckit Inc., an industry innovator for tracking material transportation, and Infotech, a leader in infrastructure construction software solutions, announced a new integration with Infotech's Doc Express service.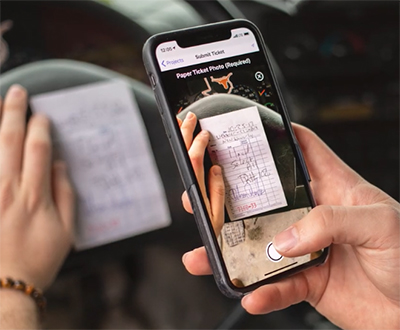 This integration eliminates redundant steps in uploading material tickets and contractor payment invoices for Departments of Transportation (DOT) visibility by providing a seamless connection between eTickets in the Ruckit platform and the Doc Express document workflow system.
"Through our partnership with Infotech and integration with their Doc Express service, we are able to better serve our customer's customer," said Michael Bordelon, Ruckit Inc. chief technology officer. "The Ruckit platform improves logistics for heavy construction companies that complete state DOT projects, and now Doc Express allows us to improve collaboration among all parties involved in building great construction projects."
After adopting the new Doc Express application programming interface (API), Ruckit has been able to seamlessly upload electronic tickets to Doc Express from within the Ruckit platform and eliminate additional steps to share documentation with DOTs.
"The Doc Express API offers owners a needed solution that supports safety, efficiency and electronic data management, and we are proud to see Ruckit adopt it so quickly to best serve their customers," Chad Schafer said, Infotech associate vice president of business development and sales. "Infotech has supported DOTs for over 40 years, and as we continue to grow and partner with new companies in our industry, these partnerships benefit the entire supply chain ecosystem."
Ruckit Inc. / Infotech, www.infotechinc.com/doc-express