Terex Trucks has signed Headwater Equipment Sales Ltd. as its new dealer in Alberta, Canada, to bring its articulated haulers to even more customers in the province's construction, mining, agriculture, and oil and gas sectors. Headwater Equipment will sell and rent Terex Trucks' TA300 and TA400 articulated haulers, as well as provide aftermarket support.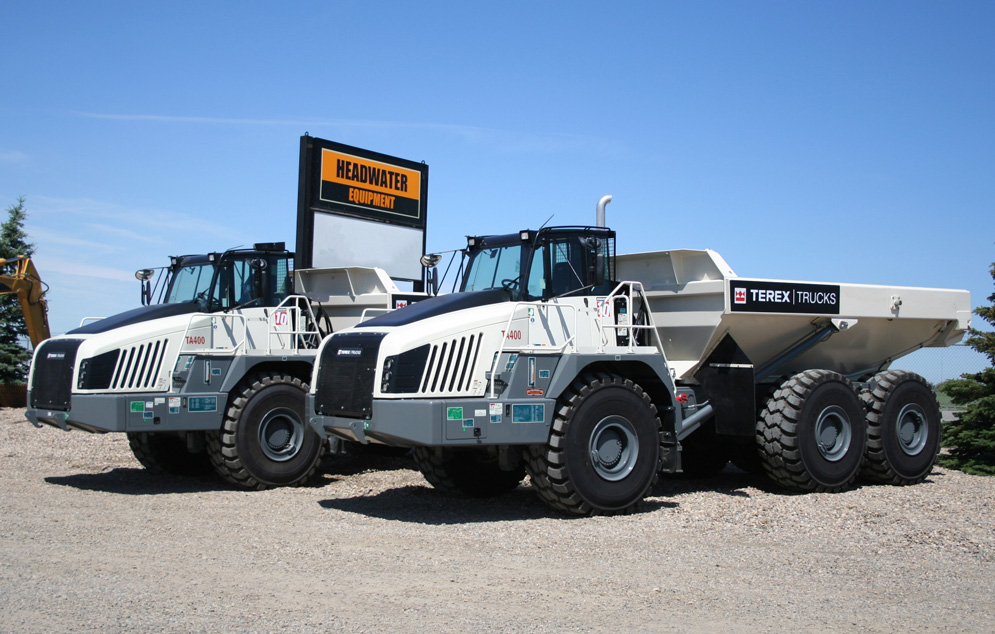 "Terex Trucks is well-known in Alberta, the haulers perform well in cold conditions," said Matt Stringer, president of Headwater Equipment. "Under the ownership of Volvo CE, they've made substantial investments and improvements to the quality and performance of the TA400 and TA300, so we're looking forward to introducing our customers to the upgraded trucks. Terex Trucks haulers are ideal for our customers as they can handle rough terrain and tough conditions. The opportunity to take on such a quality brand is very exciting for us, the TA300 and TA400 are well built machines with quality components and a great warranty."
Headquartered in Coalhurst near Lethbridge in Alberta, Headwater Equipment operates from three locations in Alberta and one in British Columbia. The dealership was founded in 1997 and today, 65 employees and 20 service trucks provide customers with quality equipment and support.
"Headwater Equipment is a growing dealership with a strong focus on superior customer service," said Greg Gerbus, regional sales manager for Terex Trucks. "Our customers will benefit from the complementary product lines Headwater Equipment provides, such as excavators, as well as their high standards and business model of creative solutions to customer needs."