Employers Should Stay Tuned to the Evolving Law Around Marijuana Use and Employee Protections.
By Donna V. Pryor
In July I wrote a piece in this publication about medical marijuana in the workplace. Since then, I have taught a short course on this issue and have been approached by many mine operators and contractors with some great questions on this issue.
Additionally, since July there has been some new law and new case law that will provide additional guidance to operators. The marijuana law landscape is complicated and fast-changing. As states continue to legalize the drug and offer employee protections, operators are challenged to stay up to date on employment matters relating to cannabis use.
CBD
One of the great questions I was asked at the Western/Rocky Mountain Mine Safety and Health Conference this fall had to do with CBD. CBD is short for cannabidiol and is a chemical compound from the cannabis plant. Both marijuana and hemp are from the same family of plant: Cannabis sativa L. Both hemp and marijuana plants contain CBD, but the main difference between the two is the level of THC (hemp has a very low level and is commonly used in making fiber and clothing).
Hence, CBD from hemp plants should have low levels of THC. CBD that is derived from marijuana will most likely have higher levels of THC. Regardless of your state's marijuana laws, industrial hemp and hemp products are legal at the federal level. This is why CBD products can be found in local grocery stores around the country.
There are several variables in CBD products that can affect results for a THC drug test. First, is the CBD product derived from a hemp plant or a marijuana plant? How do you know for sure? Is the CBD product an edible or topical? What is the level of THC in the CBD product? Because there are no regulations around these products and their labeling, the labeling is unclear and the contents are not known to the user. Thus, there have been instances where CBD product users have tested positive for THC. Most of those instances involve ingestible CBD product, as opposed to topical creams.
How should employers advise employees if they approach them with a question about using CBD products? Employees need to be advised of the company's policy on THC and should be told they are using CBD products at their own risk.
If employees test positive on a drug test and claim they are only using CBD products, they should be treated like all other employees that test positive. Again, keeping up to date on your state's laws around marijuana is a key to the proper enforcement of rules on your property.
Update on New Nevada Law
A new Nevada law will soon prohibit employers from denying employment to job applicants who test positive for marijuana use in pre-employment drug testing. Beginning Jan. 1, 2020, employers cannot reject a prospective job applicant based on positive marijuana results of a pre-employment drug-screening test. The purpose of the law is to ensure that recreational users of marijuana are not penalized and denied employment due to pre-employment drug screening tests that detect the presence of marijuana based on past usage.
Although the law prohibits employers from denying employment to lawful marijuana users based on pre-employment tests, the law does not apply to the following positions:
A firefighter as defined in NRS 450B.071.
An emergency medical technician, as defined in NRS 450B.065.
An employee who operates a motor vehicle and for which federal or state law requires the employee to submit to screening tests.
A job that, in the determination of the employer, could adversely affect the safety of others.
In addition, the provisions of the law also do not apply if (1) the provisions are inconsistent with an employment contract or collective bargaining agreement, (2) the provisions are inconsistent with federal law; or (3) the position of employment is funded by a federal grant.
The law also provides limited protection for new employees who are required to submit to a drug-screening test within the first 30 days of employment. Such employees, at their own expense, have the right to submit to an additional screening test to rebut the results of the initial screening test. The employer is required to "accept and give appropriate consideration to the results" of the second screening test.
The law does not disturb an employer's right to establish their own workplace policy regarding marijuana use for their employees, and as such, employers may maintain a drug-free workplace policy. As a result of the new law, Nevada employers should adopt the following changes to their employment practices:
Identify jobs that fall within the exceptions to the prohibition, including jobs with responsibilities that affect the safety of others. For such jobs, an employer may continue their practice of pre-employment screening for drugs, including marijuana.
Modify job descriptions to identify all jobs that include a safety or transportation component and that will require a pre-employment drug screening test.
For all jobs subject to the prohibition contained in the new marijuana law, consider omitting a pre-employment screening test for marijuana.
Establish a clear policy for employees regarding drug use in the workplace, communicate the policy to employees, and identify the consequences for being under the influence of marijuana and other drugs while on the job, including whether they will be required to submit to a post-employment drug screening test.
New Case Law
There continues to be new cases where employees are challenging employers' decisions based on positive THC testing. In Oklahoma, a Court of Civil Appeals awarded workers' comp benefits to an injured employee who tested positive for THC after a post-incident drug test. The employee's arm was injured when attempting to un-jam a piece of equipment called the "guillotine machine" used at a plastics plant. The company had a policy prohibiting employees from working while impaired and the employee stated he had smoked marijuana the night before the accident (not while on shift, which started at 7 a.m.)
Oklahoma workers' comp law states a compensable injury does not include injuries if the accident was caused by the use of alcohol or illegal drugs. The presumption that the injury was caused by the use of alcohol or drugs is rebuttable if the employee proves by clear and convincing evidence that his or her state of intoxication has no causal relationship to the injury. The court found the "presence of an intoxicating substance in the blood does not automatically mean that person is intoxicated." The employee testified he smoked marijuana the night before and he was not impaired at work.
Employers should stay tuned to the evolving law around marijuana use and employee protections. If THC is found in an employee's system, some states are looking to employers to be able to demonstrate that the employee was impaired while at work before taking action or denying workers' comp.
---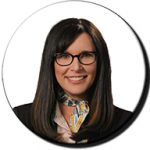 Donna V. Pryor is a partner at Husch Blackwell LLP. She represents those defending whistleblower complaints and contesting OSHA and MSHA safety citations. Additionally, Pyror offers training and regulatory insights to the firm's multinational mining, manufacturing and heavy-industry clients. She can be reached at [email protected].